C.H.R.Y.S.E.I.S - Planet Dead (2010) [LOSSLESS]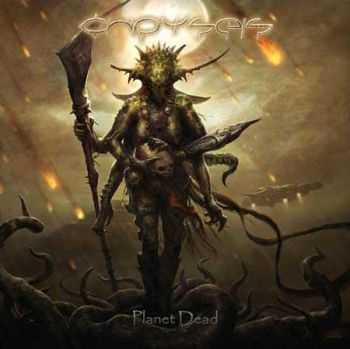 Исполнитель: C.H.R.Y.S.E.I.S
Альбом: Planet Dead
Страна: France
Жанр: Progressive Technical Death Metal
Год выхода: 2010
Кол-во композиций: 12 [CD-Rip] GREAT DANE RECORDS
Формат: 969 kbps FLAC [image.cue.log. CD scans]
Размер: 402.45 Mb
Файлообменник: Depositfiles/Rusfolder

1.Echoes From Unknown Depths 1:23
2.Twilight Of The Mutants 5:29
3.The Subterranean Messiah 6:17
4.Where The Fungi Blossom 1:27
5.Andromeda Hypnosis 5:36
6.Hunter Of The Twin Moons 3:39
7.Weird Beauty Of The Lonely Planet 1:12
8.Alien Orbital Cenotaph 5:25
9.Last Journey Of A Spectral Voyager 10:36
10.Alter Reality 4:56
11.Twisted Prophecies 5:50
12.Morphogenesis 5:38

C.H.R.Y.S.E.I.S. - [Consortium of Human Resistance from
Yuggoth for the Search and Exploration for Irregular Systems]



Download / Скачать:

Информация
Посетители, находящиеся в группе Гости, не могут оставлять комментарии к данной публикации.