My Dying Bride - Turn Loose The Swans (1993) [Two Different Edition] [LOSSLESS]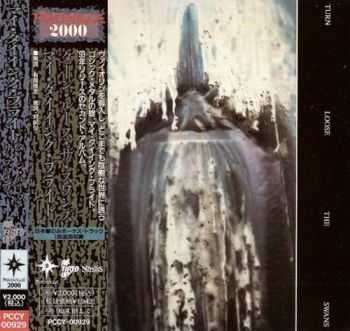 Исполнитель: My Dying Bride
Альбом: Turn Loose The Swans
Страна: England
Жанр: Doom Metal, Death Metal
Год выхода: 1993
Кол-во композиций: 7+8 [CD-Rip]
Формат: 893+896 kbps FLAC [image.cue. log.]
Размер: 396.44 Mb+430.73 Mb
Файлообменник: Depositfiles/Rusfolder

PEACEVILLE RECORDS/VILE 39 [England] [First Press][Full Scans]
PEACEVILLE/MUSIC FOR NATIONS/PONY CANYON/PCCY-00929 [Japan First press 1996] [CD Scans]

Tреклист:
1. Sear Me MCMXC III 7:21
2. Yout River 9:21
3. The Songless Bird 6:58
4. The Snow in My Hand 7:06
5. The Crown of Sympathy 12:13
6. Turn Loose the Swans 10:06
7. Black God 4:51
8. Your River [Live] 8:07 [Japan bonus track]

Download / Скачать:

Информация
Посетители, находящиеся в группе Гости, не могут оставлять комментарии к данной публикации.