Invasion - Berserk Artillery Barrage (2002) [LOSSLESS]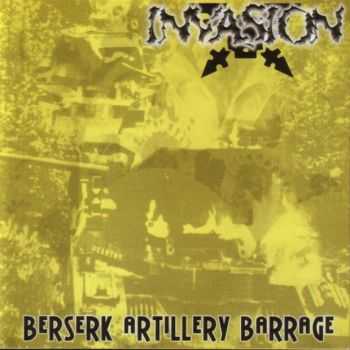 Исполнитель: Invasion
Страна: USA
Альбом: Berserk Artillery Barrage
Жанр: Death Metal
Год выхода: 2002
Кол-во композиций: 11 [CD-Rip] FOREVER UNDERGROUND RECORDS/FU007
Формат: 1036 kbps FLAC [image.cue. log. CD Scans]
Размер: 304.57 Mb
Файлообменник: Depositfiles/Rusfolder

Tреклист:
1.Sniperkrieg 3'35
2.Flamethrower Asphyxiation 4'09
3.Led Through The Minefield 4'49
4.Berserk Artillery Barrage 4'06
5.Tank Destroyer 2'57
6.Autumn Day Extermination 3'31
7.Sacrifice [Sacrifice cover] 2'51
8.When Armies Collide 4'16
9.Bazooka Kill 3'21
10.Catalyst For A Slaughter 2'15
11.Left Behind To Die 4'35



Download:

Информация
Посетители, находящиеся в группе Гости, не могут оставлять комментарии к данной публикации.