Night To Die - Non Omnis Moriar (2013) [LOSSLESS]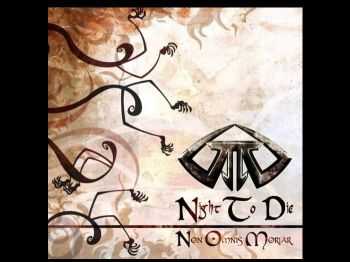 Исполнитель: Night To Die
Страна: Spain
Альбом: Non Omnis Moriar [Compilation]
Жанр: Progressive Death Metal
Год выхода: 2013
Кол-во композиций: 12 [CD-Rip] XTREEM MUSIC/XM 122 CD
Формат: 967 kbps FLAC [image.cue. log. CD Scans]
Размер: 465.47 Mb
Файлообменник: Rusfolder

Tреклист:
1.Childhood Memories 5'42
2.A Piece Of Soul 6'55
3.The Storm Is Coming 8'37
4.Deeply Asleep 6'53
5.Autumn 0'42
6.Lust 5'43
7.Allegorical Immolations 7'03
8.Fly Yourself Without Me 6'38
9.We'll All Be Burnt Alive 5'32
10.Into The Eye 0'55
11.The Scythe 4'20
12.Who'll Never Know 7'23

Chapter I:
Tracks 1,2,3 are from their 1995 DEMO ''Who I'll Never Know''
Chapter II:
Tracks 4,5,6,7,8 are from their 1997 DEMO ''At Fireland Depths''
Chapter III:
Tracks 9,10,11,12 are from their 1999 EP ''All Evil Crying''



Download:

Информация
Посетители, находящиеся в группе Гости, не могут оставлять комментарии к данной публикации.