Decimation - Reign Of Ungodly Creation (2014)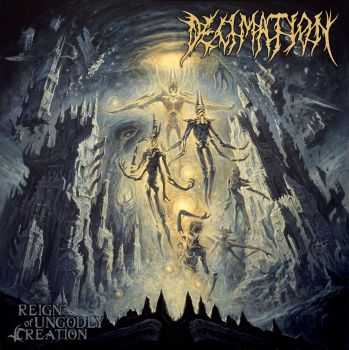 Исполнитель:
Decimation
Альбом
: Reign Of Ungodly Creation
Год выпуска
: 2014
Жанр:
Technical Brutal Death Metal
Страна:
Турция
Формат:
mp3, CBR 320 kbps (CD-Rip)
Размер:
86 Mb
Треклист:
1. Noncelestical Orisons Cataclised In The Passage Of Ninib
2. Supreme Wisdom Of Blasphemy In The Reign Of Ungodly Creation
3. Mystic Transformation In Encrypted Scrolls Of A Grievous Sermon
4. Aberrant Ablution By Filthy Excrements Of A Grotesque Crassamentum
5. Psalm Carnage In The Ghoulish Chapel Of Gehenna
6. Ghoulish Requiem For A Macabre Daemonarch
7. Prophetic Despise Under The Pendulum Of A Sacrilegious Throne
8. Devilish Domain Vortex In The Gloom Of Wicked Ziggurat
9. Veracity In Relics
Информация
Посетители, находящиеся в группе Гости, не могут оставлять комментарии к данной публикации.