Kakothanasy - Paradoxide (EP) (2014)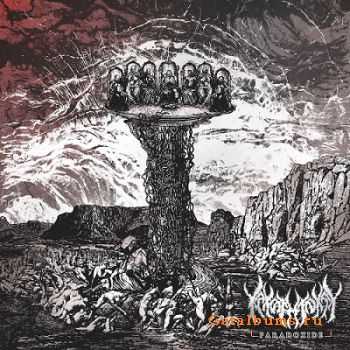 Artist:
Kakothanasy
Album:
Paradoxide
Country:
Switzerland
Genre:
Brutal Death Metal (with slam trends)
Year:
2014
Format:
[email protected]
kbps
Size:
52 Mb
Tracklist:
01. Schrodinger's Uterovaginal Pumpkin Penetration, Dismembered Or Not 03:00
02. Organic Post-Curry Anal Torment AKA Dilapidating The Toilets With Brutal Indonesian Spicy Vortex 03:36
03. Regurgitated Purulent Banana Nectar With Quantum Behavior 03:06
04. The Existential Interlude Exploring The Boundaries Of The Time-Travelling Tormented Aspargus That Is Never To Be Gutted (With Special Appearance Of Simon Jaccard's Smegma) 03:00
05. Meta-Spacetime Tofu Disgorgement (With Full Galaxy Prolapse) 02:57
06. The Treacher-Collins Syndrom Related To The Pineapple's Angular Frequency 03:41
07. When The Universal Wavefunction Met The Spectral Carrot Space Cake 02:35
Download:
Информация
Посетители, находящиеся в группе Гости, не могут оставлять комментарии к данной публикации.