The Resistance - Torture Tactics (EP) (2015)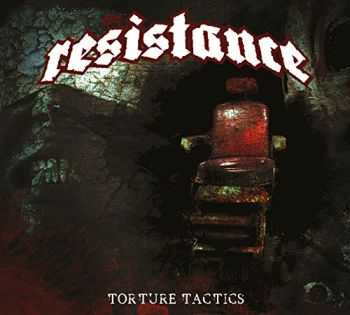 Исполнитель
:
The Resistance
Альбом:
Torture Tactics
Год выпуска:
2015
Жанр
:
Death Metal
Страна
: Швеция
Формат:
mp3, CBR 320 kbps
Размер
: 64 Mb
Треклист:
01. For War
02. Dead
03. Cowards
04. Deception
05. The Burning
06. Dying Words
Bonus Tracks:
07. Slugger
08. Expand To Expire
09. Face To Face
10. I Bend You Break
Состав:
Christofer Barkensjö - Drums (ex-Construcdead, ex-Face Down, ex-Kaamos, ex-Blackshine, ex-Carnal Forge)
Jesper Strömblad - Guitars (Ceremonial Oath, Dimension Zero, Nightrage (live), ex-Desecrator, ex-HammerFall, ex-In Flames)
Glenn Ljungström - Guitars (ex-Dimension Zero, ex-HammerFall, ex-In Flames)
Marco Aro - Vocals (The Haunted, ex-Face Down)
Robert Hakemo - Bass (ex-Gooseflesh, ex-Relevant Few, ex-Gardenian, ex-Illwill, ex-Engel, ex-Lost, ex-M.A.N, ex-None)
Информация
Посетители, находящиеся в группе Гости, не могут оставлять комментарии к данной публикации.