The Resistance - Coup De Grace (2016)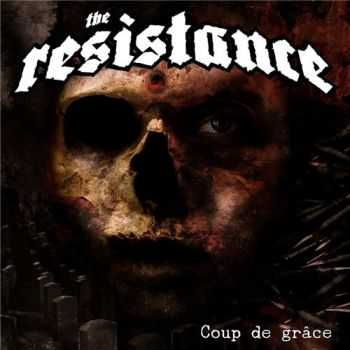 Исполнитель:
The Resistance
Альбом
: Coup De Grace
Год выпуска
: 2016
Жанр:
Death Metal
Страна:
Sweden
Формат
:
mp3, CBR 320 kbps
Размер
: 86 Mb
Треклист:
01. Death March
02. I Welcome Death
03. Smallest Creep
04. Violator
05. Felony
06. Death Blow
07. Resolution
08. World Order
09. Enslavement
10. Art Of Murder
11. For The Venom
12. The Drowning
13. As It All Came Down
Состав:
Marco Aro - Vocals (The Haunted, ex-Face Down)
Christofer Barkensjö - Drums (Lik, ex-Construcdead, ex-Face Down, ex-Kaamos, ex-Blackshine, ex-Carnal Forge, ex-The Curse, ex-Grave (live), ex-Nightrage (live), ex-Repugnant, ex-Serpent Obscene, ex-Mass Murder Agenda)
Jesper Strömblad - Guitars (Ceremonial Oath, Dimension Zero, ex-Desecrator, ex-HammerFall, ex-In Flames, ex-Nightrage (live), ex-Sinergy, ex-All Ends)
Robert Hakemo - Bass (ex-Gooseflesh, ex-Relevant Few, ex-Gardenian, ex-Illwill, ex-Engel, ex-Lost, ex-M.A.N, ex-None, ex-Slavestate)
Daniel Antonsson - Guitars (Akani, Dimension Zero, Pathos, ex-Dark Tranquillity, ex-Soilwork, ex-Elecxsir)
Информация
Посетители, находящиеся в группе Гости, не могут оставлять комментарии к данной публикации.