Kataklysm - Sorcery & The Mystical Gate Of Reincarnation (1998)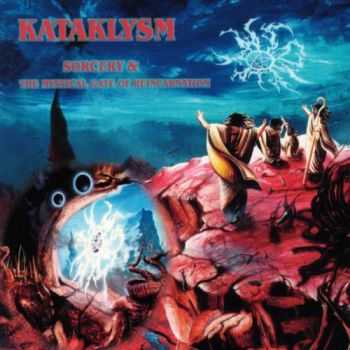 Исполнитель: Kataklysm
Альбом: Sorcery & The Mystical Gate Of Reincarnation
Год выхода: 1998
Страна: Canada
Стиль: Death Metal
Формат: mp3
Качество: 320kbps
Размер: 175mb
Треклист:

01. Sorcery (Kataklysm Part II)
02. Mould In A Breed (Chapter I - Bestial Propagation)
03. Whirlwind Of Withered Blossoms (Chapter II - Forgotten Ancestors)
04. Feeling The Neverworld (Chapter III - An Infinite Transmigration)
05. Elder God
06. Garden Of Dreams (Chapter I - Supernatural Appearance)
07. Once Upon Possession (Chapter II - Legacy Of Both Lores)
08. Dead Zygote (Chapter III - Dethroned Son)
09. World Of Treason (Instrumental Vibrations)
10. Frozen In Time (Chapter I - Will Of Suicide)
11. Mystical Plane Of Evil (Chapter II - Enigma Of The Unknown)
12. Shrine Of Life (Chapter III - Reborn Through Death)
13. The Orb Of Uncreation
14. Eternal, I Reach Infinity (Bonus)
15. Rays Of Ra (Bonus)
16. L'odyssee (Bonus)

Скачать | Download:


Информация
Посетители, находящиеся в группе Гости, не могут оставлять комментарии к данной публикации.