Anakron - A Viking Harcos / the Viking Warrior (2006)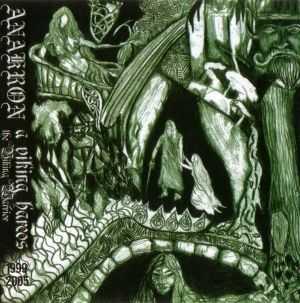 Исполнитель:
Anakron
Альбом:
A Viking Harcos / the Viking Warrior
Год выхода: 2006
Страна: Венгрия
Жанр: Viking / Folk Metal
Качество: MP3. VBR 192-320 kbps.
Размер: 77 MB
Треклист:
01. A Vikingek Utra Kelnek - the Vikings Set Sail
02. Harc Odin Es Tor Neveben - Battle in the Name of Odin and Thor
03. Eirik Harfagre Buszke Csataja - the Proud Battle of Eirik Harfagre
04. Eirik Harfagre Megpillantja Caitrionat - Eirik Harfagre Catches the Sight of Caitriona
05. Megolik Mindkettejuket - They are Killed
06. Valkurok a Csatamezok Folott - Valkyrs Above the Battlefields
07. Eirik Harfagre Utja Azgardba - Eirik Harfagre 'S Journey to Aasgard
08. Freyja Es Odin - Freya & Odin
09. Utazas Freyja Hintajan - the Magic Coach of Freya
10. Midgardban Boldogtalanul - in Midgard in Sorrow
11. Ismet Harcba Szall - he Takes up Arms Again
12. A Pusztitas Szamara Pusztulas - Destruction
13. Hel Kodos Birodalmaban - in the Misty Realm of Hel
14. Caitriona Midgardban Elindul ... - Caitriona Decides to Go After Him ...
15. Baldr Halala I. - Baldurs Tod (Tribute to Falkenbach)
16. Baldr Halala II. - Daudi Baldrs (Tribute to Burzum)
Информация
Посетители, находящиеся в группе Гости, не могут оставлять комментарии к данной публикации.