Medea - Room XVII (2005)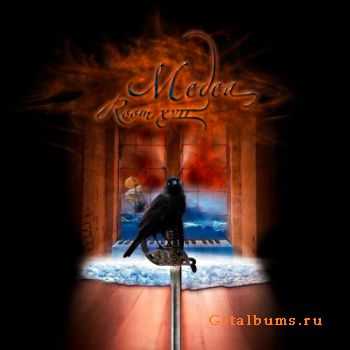 Исполнитель:
Medea
Альбом:
Room XVII
Год выхода: 2005
Страна: Netherlands
Жанр: Symphonic Progressive Hard Rock/Heavy Meta Opera
Качество: mp3 320 kbps
Размер: 140
Треклист:
1. Room XVII (8:28)
2. Farewell? (4:28)
3. Endless Knot (5:02)
4. Maiden Journey (5:42)
5. My Dual Mind (8:37)
6. Dance Of The Deals (3:33)
7. Graveyard Islands (8:45)
8. State Of Suspense (6:20)
9. Chaos Solution (10:46)
LINE-UP:
Henry Meeuws – guitars, bass and keyboards (CASUAL SILENCE, YARRETH)
Fon Janssen – drums (MENNEN)
Abel Groenewolt – violin
VOCALS:
Rob Laarhoven (CASUAL SILENCE, ex-DARWIN'S PRIDE)
Ernst le Cocq d'Armandville (CASUAL SILENCE)
Joss Mennen (MENNEN)
Edwin Balogh (AYREON, TAMAS, SUPERSONIC)
Sandra Peeters (V-MALE, CASUAL SILENCE)
Nanda Philipse (INFINITE DAWN, INTERIOR SICKNESS, ACT OF PRESENT)
Marjolein Husken (SYLVER MYST)
Maurice Fende (JESUS CHRIST SUPERSTAR)
Robbie van Stiphout (DAY SIX)
Eric Smits (CASUAL SILENCE)
Dirk van Helmond (QUEEN OF HEARTS)
Информация
Посетители, находящиеся в группе Гости, не могут оставлять комментарии к данной публикации.