VA - Metal Cover Girl Vol 4 (2012)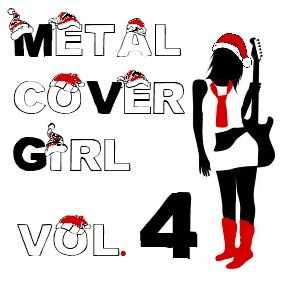 Исполнитель:
VA
Альбом:
Metal Cover Girl Vol 4
Год выхода: 2012
Страна: Other
Жанр: Metal
Качество: MP3-320 kbps
Размер: 170 kbps
Треклист:
01. Lunatica- Hymn (Ultrvox Cover)
02. Epica- Memory (Andrew Lloyd Webber Cover)
03. Nightwish- Walking In The Air (Aled Jones Cover)
04. Within Temptation- Paradise (Coldplay Cover)
05. To Die For- In The Heat Of The Night (Sandra Cover)
06. Skylark- Moonlight Shadow (Mike Oldfield Cover)
07. Imperia- The Lotus Eaters (Dead Can Dance Cover)
08. Mandrake- Who's That Girl? (Eurythmics Cover)
09. Macbeth- How Can Heaven Love Me (Sarah Brightman Cover)
10. Elis- Snow Me Heaven (Maria Mckee Cover)
11. Flowing Tears- One Of Us (Abba Cover)
12. Silentium- Uninvited (Alanis Morrissette Cover)
13. Octavia sperati- Don't Believe A World (Thin Lizzy Cover)
14. The Iron Maidens- Fear Of The Dark (Iron Maiden Cover)
15. Edenbridge- For Your Eyes Only (Sheena Easton Cover)
16. Angelzoom- Crawling (Linkin Park Cover)
17. Save- Ой,цветет калина (Русская народная)
Информация
Посетители, находящиеся в группе Гости, не могут оставлять комментарии к данной публикации.