Armored Saint - Symbol Of Salvation (1991)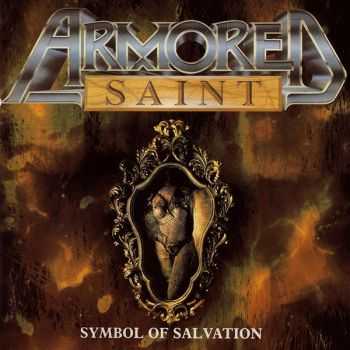 Armored Saint - Symbol Of Salvation (1991)
FLAC: IMAGE+CUE+LOG | 393.80 MB | MP3 CBR 320 kbps | 148.87 MB | Time: 56:59 | Covers
Genre: Traditional Heavy Metal | Label: Metal Blade Rec. | Cat.#: CD ZORRO 20
Armored Saint
- действительно выдающаяся группа.
'Symbol Of Salvation'
- определенно один из лучших метал-альбомов когда-либо выпущенных!
Recorded soon after the tragic and untimely death of guitarist Dave Prichard from leukemia, Symbol of Salvation is arguably Armored Saint's finest hour. In what is certainly their best-produced and most diverse album, the band pays tribute to their fallen friend with every performance.
And since many of these tracks were co-written by Prichard in his last months on earth, the results are often extremely personal and dramatic - never more so than on the hard-driving "Burning Question," the beautiful "Another Day," and the epic "Tainted Past," which actually features a solo from Prichard. Other highlights, such as "Reign of Fire" and "Dropping Like Flies," find the band thrashing harder than ever, while "Last Train Home" and "Truth Always Hurts" (written by new guitarist Jeff Duncan and returning founding member Phil Sandoval) see them at their most commercial. The chaotic drumming of "Tribal Dance" is another wonderful surprise, and the venemous "Hanging Judge" is simply an awesome all-around metal song. While all Armored Saint albums have their particular strengths, Symbol of Salvation is probably the best place to start discovering the band. ~ Ed Rivadavia (All Music Guide)
Armored Saint
Metal Blade Records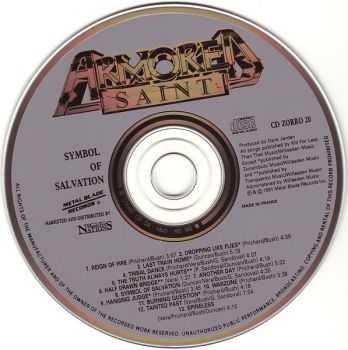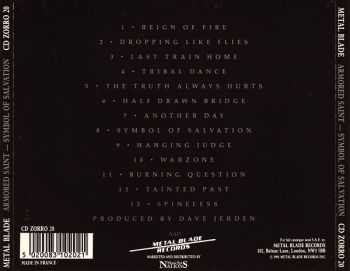 Track Listing
:
1.
Reign Of Fire
(3:57)
2. Dropping Like Flies (4:39)
3. Last Train Home (5:19)
4. Tribal Dance (4:06)
5. The Truth Always Hurts (4:20)
6. Half Drawn Bridge (1:27)
7. Another Day (5:33)
8. Symbol Of Salvation (4:36)
9. Hanging Judge (3:45)
10. Warzone (3:38)
11. Burning Question (4:18)
12. Tainted Past (7:04)
13. Spineless (4:17)
Produced by Dave Jerden
THE BAND
:
John Bush
: Vocals
Jeff Duncan
: Guitars, Backing Vocals
Phil Sandoval
: Guitars
Gonzo
: Drums and Percussion
Joey Vera
: Bass, Backing Vocals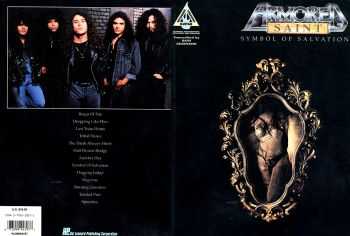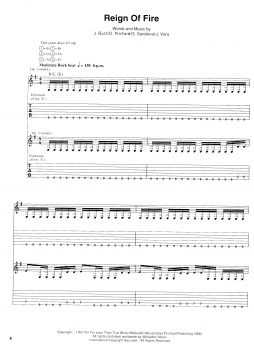 BONUS
: Book [Sheet music] 83.38 MB
Armored Saint - Symbol of Salvation: Authentic Guitar Tab (1995)
Guitar recorded versions : authentic transcriptions with notes & tablature
Hal Leonard Corporation
Amazon
Many thanks to the original uploader: Twistedsam
**********
Download
: LOSSLESS
Uploaded
|
Depositfiles
|
Turbobit
**********
Download
: MP3
Uploaded
|
Depositfiles
|
Turbobit
**********
Download
: BOOK
Uploaded
|
Depositfiles
|
Turbobit
Password
:
pass
Информация
Посетители, находящиеся в группе Гости, не могут оставлять комментарии к данной публикации.