King Kobra - King Kobra III (1988)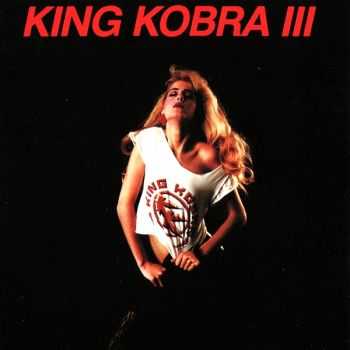 King Kobra - King Kobra III (1988)
FLAC: IMAGE+CUE+LOG | 310.21 MB | MP3 CBR 320 kbps | 117.31 MB | Time: 39:34 | Covers
Genre: Hard Rock, Heavy/Glam Metal | Label: Music for Nations | Cat.#: CDMFN 86
King Kobra III, released in 1988 on New Renaissance Records, was the first and last album by the Edwards, Michael-Phillips, Northrup, Hart and Appice line-up of King Kobra. The album featured a strong selection of 1980s style mainstream metal.
King Kobra's first two albums -'Ready to Strike' and 'Thrill of a Lifetime'- are cult classics. Granted, they're a little hit and miss, but the great moments on both albums are among the best that 80s melodic metal has to offer. This is, in no small part, due to the then unknown Mark Free being the featured vocalist on both albums; a performer whom would go on to become one of the melodic rock scene's best-loved voices, achieving greater accolades with cult AOR bands Signal and Unruly Child. Sadly, by the time King Kobra issued their third album a couple of years later – the appropriately titled 'III' – bassist Johnny Rod had joined W.A.S.P., Mark Free had moved on, King Kobra's sound had toughened up…and new vocalist Johnny Edwards just wasn't up to the job. [Edwards would face a similarly hard task replacing Lou Gramm in Foreigner a couple of years later]. King Kobra threw in the towel after that third album, with Appice joining ex-Thin Lizzy guitarist John Sykes to form Blue Murder. Appice left Blue Murder in 1992 to move on to other projects.
Thirteen years after King Kobra's third album, Appice resurrected the band name and released 'Hollywood Trash' – a King Kobra album in name only, with Appice being the sole original member. For this third incarnation of King Kobra, Kelly Keeling was enlisted on vocals (a man, whom coincidentally, had also been Blue Murder's frontman sometime after Appice's departure). While 'Hollywood Trash's material was patchy and had the audio quality of something recorded in a shed, Keeling did his best to deliver decent vocal performances. The end result, unsurprisingly, wasn't really any better than 'King Kobra III'; it seemed that no matter how hard they tried, this band were never going to match their early days with Mark Free. ~ Written by Real Gone
Wikipedia
Carmine Appice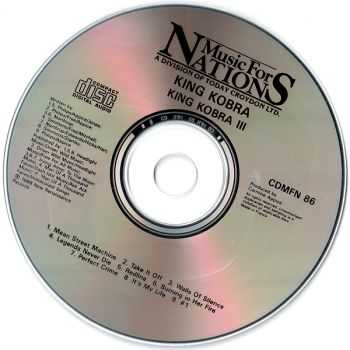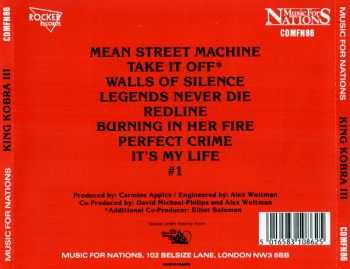 Track Listing
:
1. Mean Street Machine (4:28)
2.
Take It Off
(3:59)
3. Walls Of Silence (5:26)
4. Legends Never Die (5:06)
5.
Redline
(4:09)
6. Burning In Her Fire (3:35)
7. Perfect Crime (3:59)
8. It's My Life (3:41)
9. #1 (5:11)
Produced by Carmine Appice, David Michael-Phillips and Alex Woltman
THE BAND
:
David Michael-Phillips
: lead, rhythm and bass guitars, acoustic and slide guitars, backing vocals
Carmine Appice
: drums, percussion, background vocals
Johnny 'Boy' Edwards
: vocals
Jeff Northrup
: lead and rhythm guitars, backing vocals
Larry Hart
: bass guitar
Johnny Rod, Steve Sacchi, Mark Olsen, Bryson Jones, Peter Criss, Sarah Appice, Bob Spinella, Dave Flynn
: backing vocals
Issued under licence from New Renaissance NRCD-26
Many thanks to the original uploader: lomik70
**********
Download
: LOSSLESS
Uploaded
|
Depositfiles
**********
Download
: MP3
Uploaded
|
Depositfiles
Password
:
pass
Информация
Посетители, находящиеся в группе Гости, не могут оставлять комментарии к данной публикации.