Bob Catley - Spirit Of Man (2006) [Japanese Ed.]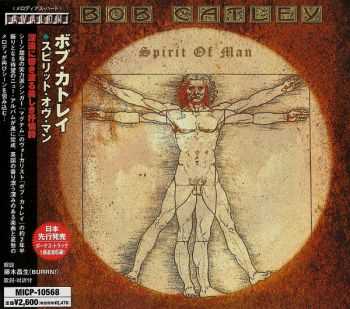 Bob Catley - Spirit Of Man (2006) [Japanese Ed.]
FLAC: IMAGE+CUE+LOG | 588.73 MB | MP3 CBR 320 kbps | 179.57 MB | SCANS | 136.48 MB | Time: 1:06:59
Genre: Hard Rock, Heavy Metal | Label: Avalon/Marquee Inc. | Cat.#: MICP-10568
Over the last 25 years Bob Catley has established a reputation as one of Britain's top vocalists with his work in MAGNUM and more recently as a solo artist. In 1998, Bob teamed up with TEN front man, and longstanding MAGNUM fan, Gary Hughes who wrote all the songs on his first three solo albums: "The Tower", "Legends" and "Middle Earth". These albums received not only critical but commercial successes. This reaction from the press summed up the exact aim of these releases perfectly.
After three albums together and so many other commitments on both sides it was decided that long time keyboard player, Paul Hodson, would write Bob's fourth solo album. The style of Paul`s writing complemented the master's voice and with an added edge of classic Dio-esque metal, "When Empires Burn" brought Bob's music to a metal oriented audience as well as pleasing the existing fan base.
Another change has happened with this new album as Bob is now singing on songs especially written for him by his longtime collaborator Vince O`Regan and another two british songwriters Dave Thompson and Paul Uttley. Once again the music is harder edged compared to the MAGNUM sound and closer to late 70's RAINBOW and DIO sound.
Last.fm
Spirit of Man
Amazon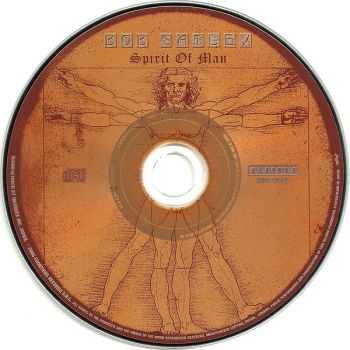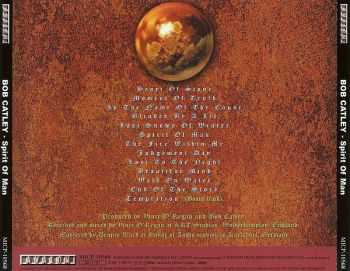 Track Listing
:
1.
Heart Of Stone
(5:24)
2. Moment Of Truth (5:13)
3. In The Name Of The Cause (4:45)
4. Blinded By A Lie (5:03)
5. Last Snows Of Winter (4:57)
6. Spirit Of Man (4:47)
7. The Fire Within Me (6:23)
8. Judgement Day (5:04)
9. Lost To The Night (4:24)
10. Beautiful Mind (4:19)
11. Walk On Water (4:24)
12. End Of The Story (7:47)
13. Temptation (Bonus track for Japan) (4:29)
Produced by Vince O'Regan and Bob Catley
THE BAND
:
Bob Catley - Vocals
Vince O'Regan - Guitars
Al Barrow - Bass
Jamie Little - Drums
Irvin Parratt - Keyboards
Dave Thompson - Guitars
Many thanks to the original uploader: kolushew
**********
LOSSLESS
Uploaded, part 1
|
Depositfiles, part 1
|
Turbobit, part 1
Uploaded, part 2
|
Depositfiles, part 2
|
Turbobit, part 2
**********
MP3
Uploaded
|
Depositfiles
|
Turbobit
**********
FULL SCANS
Uploaded
|
Depositfiles
|
Turbobit
Информация
Посетители, находящиеся в группе Гости, не могут оставлять комментарии к данной публикации.