Ozzy Osbourne - Memoirs Of A Madman (Blu-spec CD2) (2014)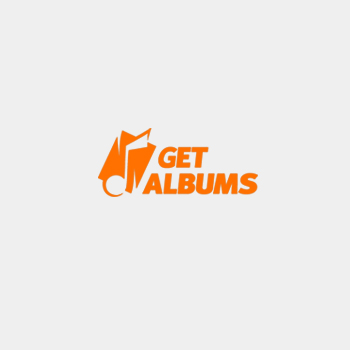 Исполнитель:
Ozzy Osbourne
Альбом:
Memoirs Of A Madman (Blu-spec CD2)
Год выхода: 2014
Страна: UK
Жанр: Heavy Metal, Hard Rock
Время: 01:18:08
Качество: FLAC (image+.cue) lossless - 320
Размер: 182 - 888 Mb (инфа для восс. 3%)
Треклист:
Релиз, включает 17 самых популярных синглов Крёстного отца тяжёлого металла - неподражаемого принца тьмы, властелина смирительной рубашки и грозу летучих тварей - Великого и Ужасного Оззи Осборна!, впервые собранных на одном диске.[quote]Memoirs Of A Madman serves as a career spanning audio release featuring 17 of Ozzy Osbourne's greatest hit singles remastered and compiled in one place for the first time in his career. This set offers fans of the multi-platinum recording artist, Rock & Roll Hall of Fame inductee and three-time Grammy(r) winning singer and songwriter the ultimate collection from Ozzy's distinguished solo career. Ozzy's ongoing solo career spans four decades--as both a successful solo artist and as the lead singer of Black Sabbath--and his music is as relevant today as ever; it still resonates daily on TV, in movies, on radio and at stadium sports events. For all the things Ozzy Osbourne has been known for, Memoirs Of A Madman puts the focus squarely on the thing he does best: crafting some of the best, most passionate rock and roll of all time. [/quote]
Tracklist
:
1. Crazy Train (4:51)
2. Mr. Crowley (4:57)
3. Flying High Again (4:44)
4. Over The Mountain (4:32)
5. Bark At The Moon (4:17)
6. The Ultimate Sin (3:45)
7. Miracle Man (3:45)
8. No More Tears (Edit) (5:56)
9. Mama, I'm Coming Home (4:12)
10. Road To Nowhere (5:10)
11. Perry Mason (5:54)
12. I Just Want You (4:56)
13. Gets Me Through (5:06)
14. Changes (4:09)
15. I Don't Wanna Stop (4:02)
16. Let Me Hear You Scream (3:28)
17. Paranoid (Live) (4:19)
A few notes and remarks from me about the CD
…
* No appearance of "Shot in the Dark", one of his best songs solo, IMO. However, if you know your Ozzy history, you know the story behind this song. It's not here due to a legal battle over publishing rights to it, and it's owned by Phil Soussan as far as I can tell, so it's a no go on anything released by Ozzy over the years. I believe the last "new" product to include that song was the 1990 live EP, "Just Say Ozzy".
* Every studio album is represented with at least one song.
* The official Track 14 lists "Dreamer", but I saw another user commentary that claimed track 14 was that cover of "Changes" with Kelly. Will confirm that when I can.
* No word as to whether the songs from Blizzard & Diary are the versions with Daisley & Kerslake, but for them to go back to the dreaded 2002 versions now would be an even more heinous move than it was originally.
* I'm assuming no more remastering is done on this stuff, that they're using the versions on the last time they were remastered (2002 for Bark at the Moon thru Down to Earth, and 2011 for Blizzard & Diary). I'll look into that.
* Overall, it isn't that bad of a cross section of Ozzy's solo work. As with any greatest hits compilation (especially ones on a single disc), there are bound to be songs left off (Shot in the Dark notwithstanding). However, what *IS* here is quite good. Even haters of his latter studio albums should appreciate what's on here.
* This is being released on vinyl as well, both in a standard vinyl package, and a picture disc vinyl version.
* It appears that the cover art for the DVD and the CD is the same, except for the sizing and respective format logos and whatnot.
17 Remastered classic hits.
Gatefold Cardboard Sleeve.
Blu-spec CD2 discs are fully compatible with standard CD players.
Greatest hits album from Ozzy Osbourne features Blu-spec CD2 format and 2014 remastering.
Includes tracks selected from his first album "Blizzard of Ozz" to his 10th album "Scream."
[/mark]

"Лог создания рипа"

"Лог проверки качества"

"Скриншот спектра частот"

"Об исполнителе (группе)"
[quote]
Скачать | Download

320, 44KHz, Stereo

rusfolder uploaded aac VBR, 44KHz, Joint Stereo uploaded f-bit rusfolder



FLAC (image+.cue) lossless

yadi uploaded rusfolder



Ozzy Osbourne - Memoirs Of A Madman (2014) 2DVDs



Password: osieron

Выражаю свою безмерную благодарность за диск Necromandus



Ozzy Osbourne - Discography 1980-2010 (itunes mastered)


Lunatic Soul - Discography (2008 - 2011)

Все мои новости
[/hide
Информация
Посетители, находящиеся в группе Гости, не могут оставлять комментарии к данной публикации.