Seasons Of The Wolf - Nocturnal Revelation (2001)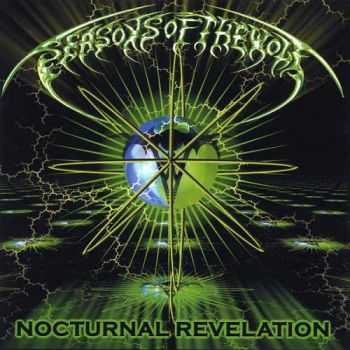 Country:
USA
Genre: Progressive/Heavy MetalQuality:
mp3@CBR320kbps
Size:
127 Mb
Traсklist:
1. New Age Revolution
2. Dead Zone
3. Quilex
4. Nocturnal Revelation
5. Dance Of A Thousand Veils
6. Liar
7. Magnetic Star
8. Skulls
9. Dark And Lonely Depths
10. Storm Of The Century
11. Starstruck
12. NR3
13. Transmission
Line-Up:
Barry D. "Skully" Waddell - Guitars (1988-present)
Dennis "Dr. Samurai" Ristow - Keyboards (1988-present)
Wes Edward Waddell - Vocals (1988-present)
Mark Empire - Drums (2003-present) (See also: Death Mask, ex-Lugosis Needle, ex-Morbid Sin, ex-Seventh Calling, ex-Castrofate (live), ex-WithinAnother, ex-Skull Session)
Bill Bios - Bass (2008-present)
Download:
Uploaded.net
Oboom.com
Rusfolder.com
Информация
Посетители, находящиеся в группе Гости, не могут оставлять комментарии к данной публикации.