Crimson Valley - Hall Of Victory (2015) [EP] (LOSSLESS)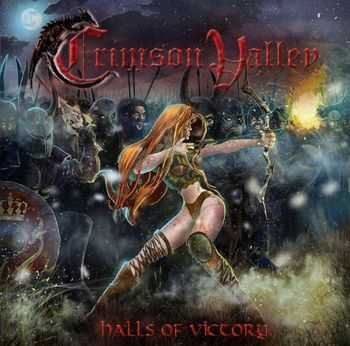 Исполнитель: Crimson Valley
Страна: Poland
Альбом: Hall Of Victory
Жанр: Heavy, Power Metal [Female]
Год выхода: 2015
Кол-во композиций: 4 [CD-Rip] SELF-RELEASED/GMO 04
Формат: 996 kbps FLAC [image. cue. log. CD Scans]
Размер: 294.49 Mb
Файлообменник: Depositfiles/Rusfolder

1. Open the Gates 3'55
2. Ragnarok 5'38
3. Shore of Nothingness 4'53
4. Halls of Victory 4'22
5. Shore of Nothingness (Video) 5'25

Matrix/Runout: CRIMSON VALLEY - HALLS OF VICTORY



Download:

Информация
Посетители, находящиеся в группе Гости, не могут оставлять комментарии к данной публикации.