Odyssea - Storm (2015)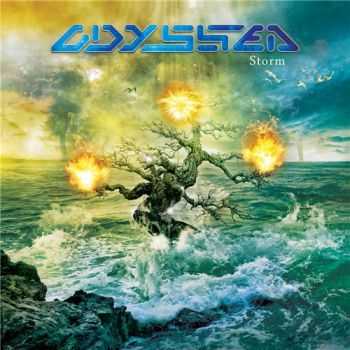 Исполнитель
:
Odyssea
Альбом:
Storm
Год выпуска:
2015
Жанр:
Heavy Metal / Power Metal
Страна:
Italy
Формат:
mp3, CBR 320 kbps
Размер:
144 Mb
Треклист:
01. No Compromise 05:03
02. Anger Danger 05:32
03. Understand 05:37
04. Ice 05:13
05. Freedom 04:59
06. Galaxy 03:47
07. Storm 05:01
08. Ride 04:11
09. Tears of the Rain 05:16
10. Apocalypse Pt. 2 04:58
11. Fly (2015 version) (Bonus Track) 05:58
12. Compromise (Bonus Track) 05:02
Состав:
Pier Gonella - Guitars (Athlantis, Mastercastle, Necrodeath, Perseo Miranda, Vanexa, Verde Lauro, Wild Steel, ex-Amazing Maze, ex-Labÿrinth, ex-Synthphonia Suprema)
Roberto Tiranti - Vocals (5th Element, Verde Lauro, Wild Steel, ex-Amazing Maze, 999, Batti Becchi, Headrush, Live Fire, Mangala Vallis, Roberto Tiranti, Wonderworld, ex-A Perfect Day, ex-Labÿrinth, ex-Vanexa, ex-New Trolls)

Guest musicians:
Andrea Ge, drums (Queenmania)
Alessandro Bissa, drums (Labyrinth, Vision Divine, Soundstorm, APD)
Alessandro Del Vecchio, vocals (Edge Of Forever, Hardline, Revolution Saints, Silent Force, Eleventh Hour)
Alessio Spallarossa, drums (Sadist)
Alex De Rosso, guitars (Dokken,Reb Beach (whitesnake), George Lynch (Lynch Mob), Steve Lukater (Toto) etc
Andrea De Paoli , keyboards (Labyrinth, Vision Divine, Chaos Venture)
Anna Portalupi, bass (Custodie Cautelari, Hardline, Tarja Turunen)
Carlo Faraci, vocals (Odyssea, Arca Hadian)
Christo Machete, drums (Odyssea, Killerslodge, Molosso, Raza de Odio, Cadaveria)
Davide Dell'Orto, vocals (Drakkar)
Dick Laurent, guitars (Cadaveria)
Emilio Ranzoni, guitars (The Beatzone)
Francesco La Rosa, drums (Extrema, MPire of Evil, Meganoidi, Mastercastle)
Gandolfo Ferro, vocals (Heimdall, The Opera)
Giorgia Gueglio, vocals (Mastercastle)
Giulio Belzer, bass, vocals (Belzer, The Beatzone)
Mattia Stancioiu, drums (ex-Labyrinth, Magnificat, Crown Of Autumn)
Mistheria, keyboards (Bruce Dickinson, RoyZ, Rob Rock, Artlantica, Vivaldi Metal Project)
Oscar Morchio, bass (Sunzhiyi's revenge)
Peso, drums (Necrodeath)
Simone Mularoni, guitars (DGM)
Steve Vawamas, bass (Mastercastle, Athlantis, Shadows Of Steel)
WildSteel, vocals (Shadows Of Steel)
Информация
Посетители, находящиеся в группе Гости, не могут оставлять комментарии к данной публикации.