Lordi - Deadache (2008) (Digipack Edition RCA ‎– 88697 401202)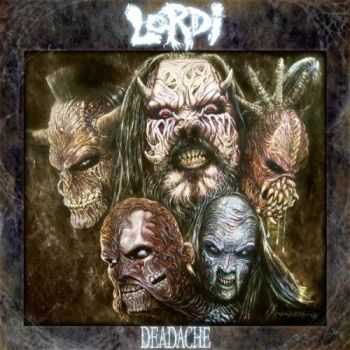 Исполнитель: Lordi
Альбом: Deadache
Год выхода: 2008
Страна: Finland
Стиль: Heavy Metal | Hard Rock
Формат: mp3
Качество: 320kbps
Размер: 102mb
Треклист:

01. SCG IV
02. Girls Go Chopping
03. Bite It Like A Bulldog
04. Monsters Keep Me Company
05. Man Skin Boot
06. Dr. Sin Is In
07. The Ghosts Of The Heceta Head
08. Evilyn
09. The Rebirth Of The Countess
10. Raise Hell In Heaven
11. Deadache
12. The Devil Hides Behind Her Smile
13. Missing Miss Charlene
14. Hate At First Sight (Digipack Bonus Track)

Tomi Petteri "Mr. Lordi" - Vocals
Jussi Sydänmaa "Amen" - Guitars, Backing Vocals
Leena Maria Peisa "Awa" - Keyboards, Piano, Backing Vocals
Samer Mohamed "OX" - Bass, Backing Vocals
Sampsa Astala "Kita" - Drums, Backing Vocals

Скачать | Download:



Информация
Посетители, находящиеся в группе Гости, не могут оставлять комментарии к данной публикации.