MindMaze - Back From The Edge (2014)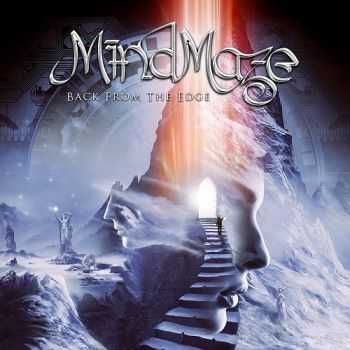 Исполнитель
:
MindMaze
Альбом:
Back From The Edge
Год выпуска:
2014
Жанр
:
Progressive Power Metal / Female Vocal
Страна:
США
Формат
:
mp3, CBR 320 kbps
Размер:
118 Mb
Треклист:
01. Back from the Edge 04:50
02. Through the Open Door 04:48
03. Moment of Flight 05:28
04. Dreamwalker 04:35
05. The Machine Stops 10:27
06. Consequence of Choice 05:54
07. End of Eternity 04:41
08. Onward (Destiny Calls II) 08:54
Состав:
Sarah Teets - Vocals & Flute (ex-Necromance, ex-Alexandria)
Jeff Teets - Guitars, Keyboards & Backing Vocals (ex-Necromance)
Mike LePond - Bass (Affector, Elegacy, Fatal Array, Heathen's Rage, Holy Force)
Kalin Schweizerhof - Drums (ex-Necromance)
Guest Musicians:
Roman Palasiuk - Backing Vocals
Chris Piaquadio - Backing Vocals
Sean Loughead - Backing Vocals
Tom Kerrigan - Backing Vocals
Chad Barnes - Backing Vocals (Draekon) on "Back from the Edge", "Dreamwalker", and "Consequence of Choice"
Jeff Pouring - Guitar Solo (Maverick Hunter, ex-Shades of Twilight) on "End of Eternity"
Lord Tim - Guitar Solo (Blackened Angel, Lord, Platinum Brunette, ex-Dungeon, ex-Ilium, Dawnbringer, Fool's Game, Pharaoh) on "The Machine Stops"
Jens Johansson - Keyboard Solo (Stratovarius, Timo Tolkki's Avalon, ex-The Johansson Brothers, ex-Silver Mountain, ex-Yngwie J. Malmsteen, ex-Dio) on "Moment of Flight"
Информация
Посетители, находящиеся в группе Гости, не могут оставлять комментарии к данной публикации.