Vexillum - Unum (2015)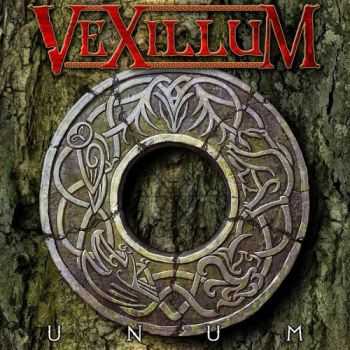 Исполнитель
:
Vexillum
Альбом
: Unum
Год выпуска
: 2015
Жанр
:
Power Metal / Folk Metal
Страна:
Италия
Формат:
mp3, CBR 320 kbps
Размер
: 102 Mb
Треклист:
01. The Departure: Blow Away The Ashes
02. The Jester: Over the Clouds (feat. Chris Bay)
03. The Sentenced: Fire And Blood (feat. Hansi Kursch)
04. Lady Thief: What We Are (feat. Maxi Nil)
05. The Hermit: Through the Mirror (feat. Mark Boals)
06. The Way Back: the Clash Within
07. The True Beginning: Standing As One
08. Spunta La Luna Dal Monte (Tazenda Cover)
09. Run Runaway (Slade Cover)
Состав:
Dario Vallesi - Vocals (ex-Shadow Vexillum)
Michele Gasparri - Guitars & Backing Vocals (ex-Shadow Vexillum)
Francesco Ferraro - Bass
Efisio Pregio - Drums (ex-Screaming Shadows)
Francesco Caprina - Guitars (2014-present)

Guest Musicians:
Mark Boals - Vocals (Ring of Fire, Holy Force, Joshua Perahia, Lyraka, Mark Boals, Seven the Hardway)
Hansi Kürsch - Vocals Blind Guardian, Demons & Wizards, ex-Lucifer's Heritage, ex-Executor)
Chris Bay - Vocals (Freedom Call, ex-Lanzer, ex-Gamma Ray (live), ex-Moon Doc)
Maxi Nil - Vocals (Jaded Star, On Thorns I Lay, ex-Visions of Atlantis, ex-Elysion)
Информация
Посетители, находящиеся в группе Гости, не могут оставлять комментарии к данной публикации.