Adrenicide - Hate Crisis (2014)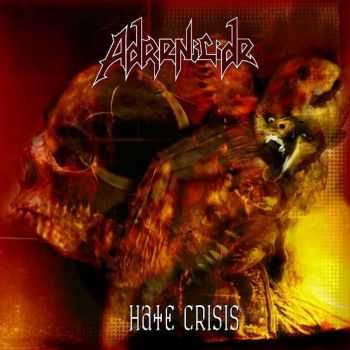 Artist:
Adrenicide
Album:
Hate Crisis
Country:
UK
Genre: Thrash Metal / CrossoverQuality:
[email protected]
Size:
78 Mb
Traсklist:
01. Targets Chosen
02. Hate Crisis
03. Mentally Murdered
04. No Cure For The Madness
05. Eluding In Simple Termes
06. Residual Backtrack
07. Paralysis On The Positive Side
08. Obey, Refrain, Enforce
09. Invoke The Wolves
10. In Continuum
Line-Up:
Nuno Evaristo - Guitars, Vocals (backing) (2002-present)
Exx Tom - Bass (2013-present)
Oliver Zibell - Drums (2013-present) (See also: ex-Space Chaser)
Chris "Keksgrinder" Carl - Vocals (2013-present) (See also: First Aid, Harmony Dies, ex-Disgorge, ex-Apostasy, ex-Prophecy (Deu), ex-Satan's Parish)
Download:
--------------------------------------------------------
Depositfiles.ru
Uploaded.net
Turbobit.net
Rusfolder.com
Информация
Посетители, находящиеся в группе Гости, не могут оставлять комментарии к данной публикации.