K-Boom Hits Vol.182 (2011)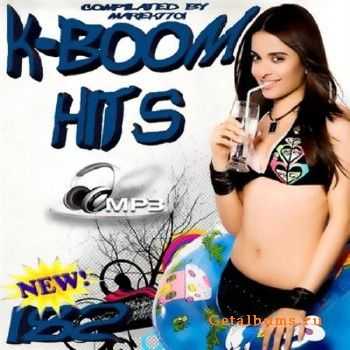 Исполнитель:
VA
Альбом:
K-Boom Hits Vol.182
Жанр:
Dance, Pop
Количество композиций:
21
Время звучания:
99 min
Год выпуска диска:
2011
Битрейт аудио:
mp3 | 256 kbps
Размер:
190 MB
Треклист:
1. Agnes - Don't Go Breaking My Heart (Niclas Kings Extended Remix)
2. Alex Mascheroni - I Love The DJ (Gamma DJ Remix)
3. Anton Liss feat. Jay Martin - Runaway (Extended Mix)
4. Bang Bang - Music Is My Girlfriend (Club Mix)
5. BBX - Rock Me Out (Radio Edit)
6. C-Energized - Party Of The Year (C-NRG Remix)
7. Coffee & Honey feat. Grace - Let Me Be Free (Dani B & Stefano Fay Remix)
8. DJ Analyzer Vs. Cary August - Mortal Kombat 2011 (DJ Gollum Handz-Up Techno Rmx Edit)
9. Dream Dance Alliance - Gold (Ole Van Dansk Rmx)
10. Eddy Wata - Senorita (Ago Carollo XL Extended Mix)
11. Ilan Tenenbaum feat. Jerique - Sweet (Like A Lollipop) (Med Style Remix)
12. Jimmy Dub feat. John Rivas - Changes (Radio Edit)
13. Laban - It's A Fantasy (Thom Vaan En! Saxo 2o12 Remix)
14. Mischa Daniels & Sandro Monte ft. J-Son - Simple Man (Radio Edit)
15. Narcotic Thrust - I Like It (Dj Kashtan & Dj Kirillich Remix)
16. Nicko - This Love Is Killing Me
17. Raaban & Evana - Realize (Raaban Extended Mix)
18. Sem - Music Is Moving (Brooklyn Bounce Remix)
19. The Daylite - Stop Draggin' My Heart Around (Promo Version)
20. Topmodelz - Rain In May (Short Mix)
21. Trilogy feat. Rudy MC - A Little Less Conversation (Scotty Remix)
Скачать "K-Boom Hits Vol.182 (2011)"
Информация
Посетители, находящиеся в группе Гости, не могут оставлять комментарии к данной публикации.