Julian Lennon - Everything Changes (2011)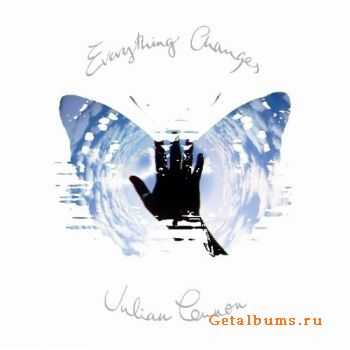 Artist
: Julian Lennon
Title Of Album
: Everything Changes
Year Of Release
: 03-10-2011
Genre
: Pop-Rock
Label
: Music From Another Room
Quality
: 320 Kbps
Tracks
: 12
Time
: 57:13 min
Size
: 129 MB
Tracklist:
1. "Everything Changes"
2. "Lookin' 4 Luv"
3. "Hold On"
4. "Touch the Sky"
5. "Invisible"
6. "Just for You"
7. "Always"
8. "Disconnected"
9. "Never Let You Go"
10. "Guess It Was Me"
11. "Don't Wake Me Up"
12. "Beautiful"
Everything Changes is the sixth studio album by English singer-songwriter Julian Lennon. It is to be released on 3 October 2011. The album is his first since 1998's Photograph Smile. The first single from the album is "Lookin' 4 Luv".
Lennon has described the material as "a bit more free-flowing than [his] previous work", calling it his "favourite album so far". Revealing how Everything Changes came about, Lennon explained: "Obviously, if you sit down and play around for a bit, you're going to come up with ideas. One thing led to another and pretty soon I had about 30 ideas, so I invited some friends to come over and flesh them out into songs".
Информация
Посетители, находящиеся в группе Гости, не могут оставлять комментарии к данной публикации.