Elvis Presley - Christmas Duets (2011)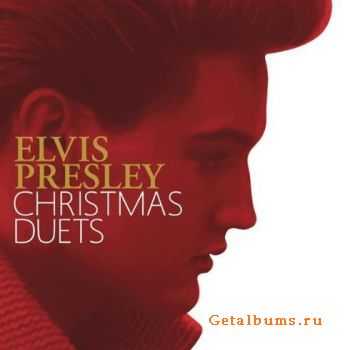 Artist
: Elvis Presley
Title Of Album
: Christmas Duets
Year Of Release
: 2008-10-14
Label
: RCA Records
Genre
: Pop
Format
: FLAC (tracks)
Quality
: Lossless
Total Time
: 41:44 min
Total Size
: 271.2 MB
Tracklist:
1. Blue Christmas (With Martina McBride) 2:30
2. I'll Be Home For Christmas 3:36
(With Carrie Underwood)
3. Here Comes Santa Claus (Right Down Santa Claus 1:58
Lane) (With LeAnn Rimes)
4. Santa Claus Is Back In Town 2:26
(With Wynonna Judd)
5. Silent Night (With Sara Evans) 2:24
6. White Christmas (With Amy Grant) 2:25
7. Merry Christmas Baby (With Gretchen Wilson) 8:06
8. O Little Town Of Bethlehem (With Karen 2:38
Fairchild & Kimberly Schlapman Of
Little Big Town)
9. Silver Bells (With Anne Murray) 2:27
10. O Come, All Ye Faithful 2:51
(With Olivia Newton-John)
11. On A Snowy Christmas Night (With Renщe Martel) 2:49
12. The First Noel 2:14
13. If I Get Home On Christmas Day 2:55
14. Winter Wonderland 2:25
Elvis' most cherished holiday classics reinterpreted by today's biggest female stars with Elvis Presley! The album features 'Blue Christmas' with Martina McBride, 'I'll Be Home for Christmas' with Carrie Underwood, 'Here Comes Santa Claus' with LeAnn Rimes, 'Santa Clause Is Back In Town' with Wynonna Judd 'Silent Night' with Sara Evans, 'White Christmas' with Amy Grant plus Gretchen Wilson, Karen Fairchild & Kimberly Schlapman of Little Big Town, Anne Murray, Olivia Newton-John and three Bonus Tracks.
Информация
Посетители, находящиеся в группе Гости, не могут оставлять комментарии к данной публикации.