Gigi D'Alessio - Chiaro (2012)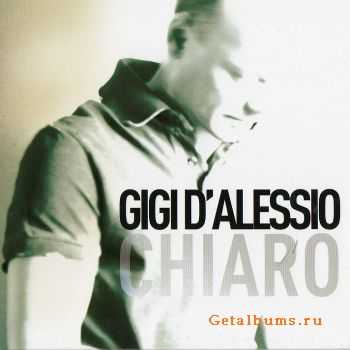 Artist
: Gigi D'Alessio
Title Of Album
: Chiaro
Year Of Release
: 2012
Label
: Sony Music
Genre
: Pop, Pop Rock, Folk
Quality
: Mp3
Bitrate
: CBR 320 kbps
Total Time
: 59:18
Total Size
: 142 MB (Covers)
WebSite
:
Amazon.com
Two years after the last release, Gigi D'Alessio comeback with a solo album, building on the momentum that Sanremo inevitably gives to all its participants. And it is "Respirare", a piece on which he performs with Gigi Loredana Berte Ariston, who basa promoting the new album contains fifteen songs written by the same singer. "Chiaro" is the title of the new release, celebrates the career of twenty years of offering the classic sounds and melodies that which has the used from the start dated 1992, including a remix of Fargetta and a feat of Macy Gray on "Io Sarò Per Te"/ "Reaching In To You". Who loves it continue to do so, those who ignore it will not fail to persevere ...
Tracklist:
01. Chiaro (3:55)
02. Respirare (Feat.Loredana Berte) (4:51)
03. Io Saro Per Te (3:23)
04. Sono Solo Fatti Miei (3:57)
05. Pericolosamenteinnamorata (3:36)
06. Cronaca D'amore (3:55)
07. C'era Una Volta Un Re (3:58)
08. Te Voglio Bene Ancora (3:58)
09. Sapessi Dove Sei (3:57)
10. Me Duele La Cabeza (4:08)
11. Respirare (Feat.Mario Fargetta Remix) (4:18)
12. Domani E Poi (3:50)
13. A Voglia E Ce Vasа (3:37)
14. Io Saro Per Te (Duet With Macy Gray) (3:22)
15. Lettera Da Pietro (4:24)
Download / Скачать:
Unibytes.com
Gigabase.com
Share4web.com
Turbobit.net
Информация
Посетители, находящиеся в группе Гости, не могут оставлять комментарии к данной публикации.