Inge Andersen - Fallen Angel (2012)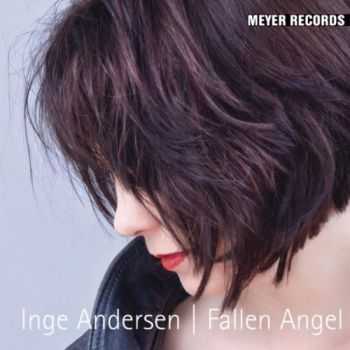 Artist
: Inge Andersen
Title Of Album
: Fallen Angel
Year Of Release
: 2012-05-25
Label
: Meyer Records
Genre
: Pop
Quality
: FLAC
Total Time
: 36:23 min
Total Size
: 326 MB
Tracklist:
1. To Miss Someone
2. Will It Ever Be Enough
3. Betrayal
4. Jump Off The Deep End
5. Get Me Closer
6. The Angel And The Devil
7. Mirror Of Your Eyes
8. Round The Bend
9. Stay Who You Are
In 2011, Inge recorded her debut album "Fallen Angel" in Italy. The album is produced for MEYER RECORDS by Eric Andersen, together with the Italian violinist, composer and song poet Michele Gazich. Eric, Inge and Michele Gazich had previously collaborated on Eric Andersen's live album and they still perform together regularly.
Besides her own songs, Inge Andersen includes a beautiful version of Eric Andersen's "Round the Bend" and a haunting version of "The Prodigal Son". This last song, performed 60 years earlier by Hank Williams, features Norwegian Hardanger fiddle player Hallvard Bjørgum and Garth Hudson from The Band on keyboard, saxophone and accordeon.
The album consists of ten melodic songs with strong lyrics. As sound engineer Paolo Costola remarked, – the lyrics cut you like a knife, but the songs are so beautiful that you bleed and say thank you.
Информация
Посетители, находящиеся в группе Гости, не могут оставлять комментарии к данной публикации.