Elvis Presley - Summer of '61 (2013)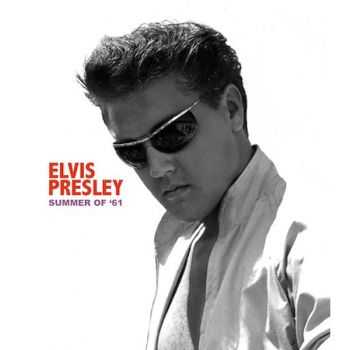 Artist
: Elvis Presley
Title Of Album
: Summer of '61
Year Of Release
: 2013
Label
: Follow That Dream Records (Sony Music)
Genre
: Early Pop, Rock & Roll
Quality
: FLAC
Total Time
: 31:19 min
Total Size
: 163 MB
Tracklist:
01 Follow That Dream
02 What a Wonderful Life
03 I'm Not the Marrying Kind
04 Sound Advice
05 Angel (stereo)
06 A Whistling Tune (re-created stereo)
07 Kiss Me Quick
08 That's Someone You Never Forget
09 I'm Yours
10 (Marie's the Name) His Latest Flame
11 Little Sister
12 What a Wonderful Life (demo 1)
13 This Is the Life (demo 2)
The new Flaming Star book and CD combo looks at the summer months of 1961. With the main focus on the making of the movie "Follow That Dream," filmed on location in Florida in the months of July and August 1961, this book presents original newspaper articles, new exclusive interviews from the cast, the crew, and local residents, plus details about scenes deleted from the final print. Fans can also see over 200 unpublished photos taken from the original negatives and enjoy a CD of Elvis' masters.
Информация
Посетители, находящиеся в группе Гости, не могут оставлять комментарии к данной публикации.