CMC & SILENTA - Get It On Now (2012)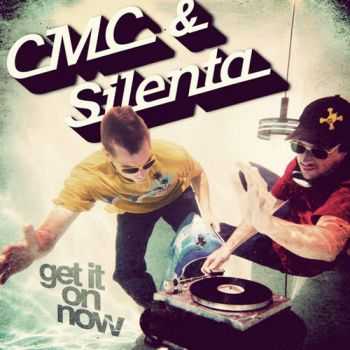 Artist:
CMC & SILENTA
Title Of Album:
Get It On Now
Year Of Release:
November 26, 2012
Label:
Roca
Genre:
Breakbeat
Quality:
mp3 | Stereo
Bitrate:
320 kbps | 44.1 Khz
Total Time:
00:56:10
Total Size:
146.41 mb
Tracklist
---------
01. Yeah That's Right (feat Mystro & Malenda)
02. The Night Is Mine (feat Vanessa Iraci & BadKat)
03. This Is How We Rollin' (feat Ragga Twins)
04. Where We Started From (feat Kawele & Jennifer Lowpass)
05. My Agenda (feat Malenda)
06. Love Is Drawn (feat Linda Friedel)
07. Big Up Booty (Original)
08. Summertime (feat Penny & Paul Brenning)
09. Get It On Now (feat Mc Fava)
10. We Will Never Go Home (feat The Root Sellers)
11. Is It True (feat Richard Kim & Paul Brenning)
12. Funky Town (feat Penny - club version)
13. Easy Way
14. Last Station Sound Georgen
Feel good breakbeat vibes are the order of the day as German duo CMC & Silenta serve up their first collaborative album. Loaded with cameo mic moments from the likes of Vanessa Iraci, MC Fava, Kawele, Linda Friedel, The Root Sellers and the legendary Ragga Twins, there's a true sense of party as we're led through all styles of party vibe. An ideal winter warmer that will grow and grow as you gear towards another summer, highlights include the Kraak & Smaak style disco boogie ("Where We Started From"), the sexy-smooth organ work and heavenly horn toots on "Love Is Drawn" and Madness-meets-Monkey Mafia musicianship of the album's title track. A very accomplished, not to mention funky, debut album.
Информация
Посетители, находящиеся в группе Гости, не могут оставлять комментарии к данной публикации.