Chrisette Michele - Better (iTunes Deluxe Edition) (2013)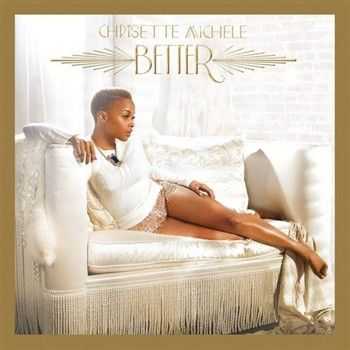 Artist:
Chrisette Michele
Title:
Better (iTunes Deluxe Edition)
Label:
Universal Motown | Def Jam
Genre: RnB, Soul, Hip-Hop, Pop
Format: WEB
Rel Date: 2013
Quality: 256 kbps
Tracks:20
Size: 130 mb
Tracklist:
01 Be In Love
02 A Couple of Forevers
03 Let Me Win
04 Rich Hipster (feat. Wale)
05 Love Won't Leave Me Out
06 Interlude (In My Head - Better)
07 Better
08 Snow
09 Visual Love
10 Charades (feat. 2 Chainz)
11 Interlude (In My Heart - Convo With Boyfriend)
12 You Mean That Much to Me
13 Supa
14 Interlude (In My Bed - Sleeping Alone)
15 Get Through the Night
16 Can the Cool Be Loved? (feat. Bilal & Dunson)
17 Ten Foot Stilettos
18 Interlude (Perch Yo Girlz - Phone Convo)
19 I'm Still Fly
20 Love In the Afternoon (feat. Nello Luchi)
Информация
Посетители, находящиеся в группе Гости, не могут оставлять комментарии к данной публикации.