Icebird - The Abandoned Lullaby (2011)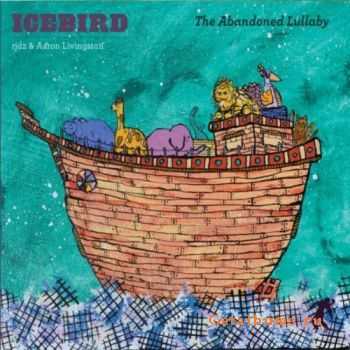 Artist
: Icebird
Title Of Album
: The Abandoned Lullaby
Year Of Release
: 11-10-2011
Genre
: Soul / Indie / Funk
Label
: RJ's Electrical Connections
Quality
: 320 Kbps
Tracks
: 12
Time
: 50:07 min
Size
: 112 MB
Tracklist:
1. Charmed Life
2. Just Love Me
3. Going and Going. And Going
4. King Tut
5. Wander
6. The Return of Tronson
7. Spirit of Ache
8 . I'm Green
9. Gun for Hire
10. In Exile
11. Please, Don't
12. Find Yourself
From the minds of producer RJD2 and singer Aaron Livingston comes Icebird, a collaborative new group in the spirit of one producer/one vocalist duos. Leaning on the psychedelia-laden soul of Funkadelic, Rotary Connection, and Gnarls Barkley, the album The Abandoned Lullaby spans from wig-out rock to groove-heavy funk with two feet firmly planted in both the past and the future. Aaron appeared on the Roots' ''Guns Are Drawn'' and rjd2 did some stuff here and there too (Mad Men, Massive Attack, Mos Def, etc.). Together, these two bring together the best of both top-notch production abilities and amazing vocal tone. RJD2 says, ''It is truly a best-of-both-worlds collaboration. More than as a player, singer, or engineer, production is my strongest suit. And Aaron is truly one of the most unique, clever, and gifted singers I've ever had the pleasure of working with. The two elements complement each other perfectly.''
Информация
Посетители, находящиеся в группе Гости, не могут оставлять комментарии к данной публикации.