Isaac Hayes - Joy (1973)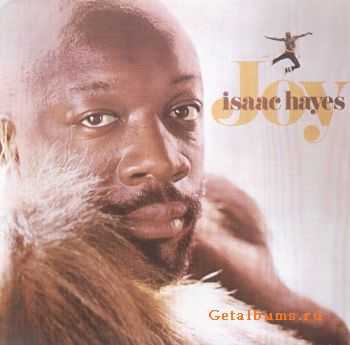 Artist
: Isaac Hayes
Title Of Album
: Joy
Year Of Release
: 1973
Label
: Enterprise
Genre
: Soul, Funk
Format
: MP3
Quality
: 320 kbps I 44.1 Khz I Joint Stereo
Total Time
: 00:47:23
Total Size
: 128 mb
With seven massive number one records trailing in his wake, Isaac Hayes donned his stylin', funky gold-chain link vest once again and capped 1973 with Joy, a set which might have proven the lucky-streak breaker -- it missed the top spot by one place -- but still waded into gold-record waters with ease. "Joy" itself, of course, was the album's crowning glory, a gargantuan 15-minute piece which essentially devoured side one of the album (the accompanying "I Love You That's All" is merely an afterthought). Heady, smoky, ubiquitous -- an instrumental and vocal foray into the land of good grooves -- it was sexy and sassy, with strings and innuendo stripped bare and smoothly built to lead anyone within earshot toward a classic climax. The song continued to impact via sampled revitalization from as far afield as TLC, Massive Attack, Eric B. & Rakim, and Big Daddy Kane. But don't forget that Joy is an entire album, with Hayes continuing his silky vocal assault across a further three slow, simmering songs. The best, and perhaps most interesting, is the closing "I'm Gonna Make It (Without You)." Markedly un-steamy, the song finds Hayes trading in his come-ons, choosing instead to open up and lay himself down in the wake of a broken romance. It's Joy's most touching moment, equally on par with the opener. Indeed, with those two glorious bookends, this album becomes a must-have for any '70s soul aficionado. ~ Amy Hanson, All Music Guide
Tracks:
1. Joy [Hayes] (15:55)
2. I Love You That's All [Hall, Hall, Hayes, Stewart] (06:14)
3. A Man Will Be a Man [Hayes] (07:20)
4. The Feeling Keeps on Coming [Hayes] (06:48)
5. I'm Gonna Make It (Without You) [Hayes] (11:11)
Personnel:
Isaac Hayes Producer, Arranger, Piano, Keyboards, Organ, Vocals, Engineer, Mixing
Isaac Hayes Movement:
Michael Toles Guitar
Charles Pitts Guitar
Lester Snell Keyboards
James Alexander Bass (Electric)
Gary Jones Percussion
Hot Buttered Soul Unlimited:
Pat Lewis Vocal Arrangement, Vocals, Vocals (Background)
Diane Lewis Vocals (Background)
Rose Williams Vocals (Background)
Download:
filesonic.com
wupload.com
Информация
Посетители, находящиеся в группе Гости, не могут оставлять комментарии к данной публикации.