Fontella Bass – The Best Of (1964-1968) 1997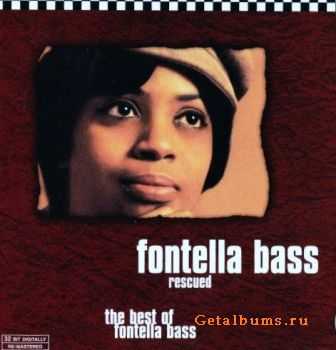 Artist
: Fontella Bass
Title Of Album
: The Best Of (1964-1968)
Year Of Release
: 1997
Label
: Chess
Genre
: R&B, Soul
Format
: MP3
Quality
: 320 kbps I 44.1 Khz I Joint Stereo
Total Time
: 00:46:57
Total Size
: 116 mb
"Rescue Me" might have been her only big hit, but Fontella Bass was a terrific gospel-influenced soul vocalist who cut several great sides for Checker/Chess Records in the mid-'60s. They might not have gotten the attention they deserved when they were released, but they have held up very well over the years. Rescued: The Best of Fontella Bass collects sixteen of her finest tracks, including "Rescue Me," three duets with Bobby McClure, and a previously unreleased song; it makes a convincing case that she should have had more hit singles than she did.
Tracks:
01. Rescue Me (2:55)
02. You'll Never Know (3:07)
03. Don't Mess Up A Good Thing (2:54)
04. The Soul Of A Man (3:34)
05. Sweet Lovin' Daddy (2:05)
06. Recovery (2:31)
07. Since I Feel For You (3:27)
08. You're Gonna Miss Me (2:39)
09. I Surrender (2:59)
10. Free At Last (2:34)
11. Baby What You Want Me To Do (3:13)
12. Joy Of Love (3:17)
13. I Can't Rest (2:55)
14. Oh, No, Not My Baby (2:42)
15. Don't Jump (2:59)
16. Leave It In The Hands Of Love (3:04)
Download:
filesonic.com
wupload.com
Информация
Посетители, находящиеся в группе Гости, не могут оставлять комментарии к данной публикации.