Marvin Gaye - Love Starved Heart (1999)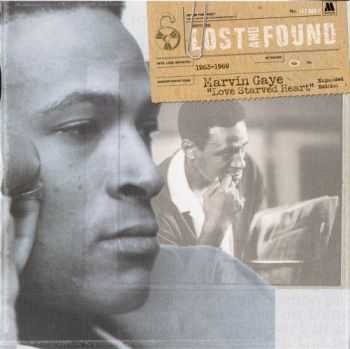 Artist
: Marvin Gaye
Title Of Album
: Love Starved Heart
Year Of Release
: 1999
Label
: Motown
Genre
: Soul
Format
: MP3
Quality
: 320 kbps I 44.1 Khz I Joint Stereo
Total Time
: 01:12:50
Total Size
: 195 mb
Tracks:
02. I Found Something
03. When I Feel the Need
04. This Love Starved Heart of Mine (It's Killing Me)
05. You're a Son of a Gun
06. For Us Both I'll Be Concerned
07. Darling, You're Wonderful
08. Sad Souvenirs
09. I Can't Help It (I Love You)
10. It's a Lonely World Without Your Love
11. Say When
12. Lucky, Lucky Me
13. Get Away Heartbreak (Keep on Moving)
14. Court of the Common Plea
15. You Make Me Do Things
16. Hope I Don't Get My Heart Broke
17. You're the One
18. Dark Side of the World
19. I'm in Love With You
20. Just a Little Love (Before My Life Is Gone)
21. Baby I'm Glad That Things Worked Out So Well
22. Hanging On
23. Gotta Say It, Gonna Tell It Like It Is
24. Love's More Precious Than Gold
25. Loving and Affection
26. Marvin Gaye Interview
Download:
unibytes.com
depositfiles.com
Информация
Посетители, находящиеся в группе Гости, не могут оставлять комментарии к данной публикации.