D.O.A. - Win The Battle 2002 [LOSSLESS]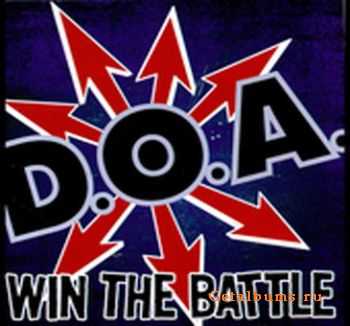 Исполнитель: D.O.A.
Страна: Canada
Альбом: Win The Battle
Жанр: Punk Rock
Год выхода: 2002
Кол-во композиций: 13 [CD-Rip] SUDDEN DEATH RECORDS SDR 0048
Формат: 1023 kbps FLAC [image.cue. log. CD scans]
Размер: 318.42 Mb
Файлообменник: Depositfiles/ifolder

Tреклист:
1. Dead Men Tell No Tales
2. We're Drivin' To Hell N'back
3. Just Say No To The WTO
4. If I Were A Redneck
5. I Am Canadian
6. Warmonger
7. The Beer Liberation Army
8. La Grange
9. F**k You W/ The Blues
10. Curbstomp The Devil
11. Mexican Holiday
12. Return To Lumberjack City
13. Junk City Nowhere [Vancouver]



Download / Скачать:

Информация
Посетители, находящиеся в группе Гости, не могут оставлять комментарии к данной публикации.