Turbonegro - Sexual Harassment (2012)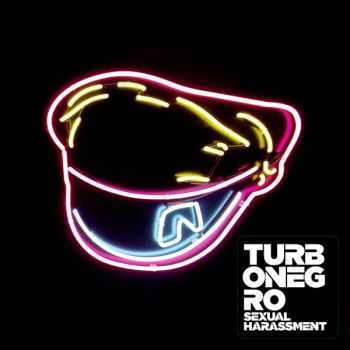 Artist
: Turbonegro
Title Of Album
: Sexual Harassment
Year Of Release
: 2012-08-06
Label
: Universal
Genre
: Rock / Punk
Quality
: 288 kbps
Total Time
: 32:57 min
Total Size
: 68,1 MB
Tracklist:
01. I Got a Knife (2:29)
02. Hello Darkness (2:56)
03. Shake Your Shit Machine (3:08)
04. TNA (The Nihilistic Army) (3:31)
05. Mister Sister (3:49)
06. Dude Without a Face (3:27)
07. Buried Alive (2:17)
08. Tight Jeans, Loose Leash (3:52)
09. Rise Below (4:05)
10. You Give Me Worms (3:23)
Originally formed in Oslo, Norway, in 1989, Turbonegro returns in 2012 with a new album and excessive touring. Turbonegro today is one of Scandinavia s leading mainstream rock bands, and at the same time international punk rock legends! Based on a musical blend of hardcore punk, metal and classic rock, Turbonegro is approachable on many levels - as a masterclass in nonconformist punk-rock attitude; a veritable orgy of twisted humour; an exploration of dark, self-destructive philosophy; as formularized performance à la AC/DC/Ramones/Slayer; as ritualized sexual deviancy; and, of course, as ass-shakin,' motherfuckin' rock & roll, second to none. Some humourless idiots may get lost in the complexity of it all, but, to go with Sonic Youth rather than Baudrillard: Confusion is sex, honey!
Информация
Посетители, находящиеся в группе Гости, не могут оставлять комментарии к данной публикации.