The Vibrators - On the Guest List (2013)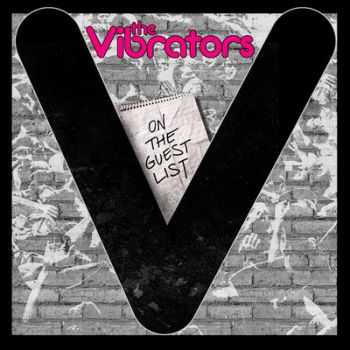 Исполнитель:
The Vibrators
Альбом:
On the Guest List
Год выхода: 2013
Страна: UK
Жанр: Punk'77/Punk Rock
Качество: 192 kbps
Размер: 66 mb
Треклист:
1. View From My Cadillac feat. Walter Lure (The Heartbreakers)
2. 2nd Skin feat. Chris Spedding
3. Automatic Lover feat. Ty Segall
4. Every Dog feat. Brian James (The Damned)
5. Prisoner In The Mirror feat. Wayne Kramer (MC5)
6. Turn Up The Heat feat. Tomomi Nabana (DETROITSEVEN)
7. Rain To Town feat. Hugh Cornwell (The Stranglers)
8. Baby Baby feat. Campino (Die Toten Hosen)
9. Birdland Is Closed feat. Ross The Boss (The Dictators)
10. One More feat. Tony Lovato (Mest)
11. My Stalker feat. Eddie Spaghetti & Dan "Thunder" Bolton (Supersuckers)
12. Rock 'n' Roll Clown feat. Bill Davis (Dash Rip Rock)
13. The Ohio feat. Nicky Garratt (UK Subs)
14. Whips And Furs feat. Leonard Graves Phillips & Stan Lee (The Dickies)
15. Long Beach Police feat. James Donovan & Lorne Behrman (The Dead Tricks)
16. Voodoo Eye feat. Mickey Finn (Cold Blue Rebela
Информация
Посетители, находящиеся в группе Гости, не могут оставлять комментарии к данной публикации.