The Wonder Years - Sleeping on Trash (2013)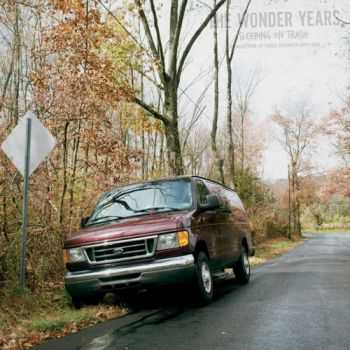 Artist
: The Wonder Years
Title Of Album
: Sleeping on Trash
Year Of Release
: 2013
Label
: No Sleep
Genre
: Pop Punk
Quality
: 320 kbps
Total Time
: 51:40 min
Total Size
: 200 MB
Tracklist:
01. Mike Kennedy is a Bad Friend
02. Solo & Chewy: Holdin' it Down
03. Won't Be Pathetic Forever
04. You're not Salinger. Get over It.
05. An Elegy for Baby Blue
06. Don't Open the Fridge!
07. Christmas at 22
08. Leavenhouse. 11:30.
09. My Geraldine Lies Over the Delaware
10. I Ain't Saying He A Gold Digga (Sike!)
11. Let's Moshercise!!!
12. Through Two Hearts
13. Cheap Shots, Youth Anthems (Originally by Kid Dynamite)
14. Zip Lock (Originally by Lit)
15. Hey Julie (Originally by Fountains of Wayne)
16. Buzz Aldrin: The Poster Boy for Second Place
17. Cowboy Killers
18. I Fell in Love with a Ninja Master
"Sleeping on Trash: A Collection of Songs Recorded 2005-2010" is a 18 track epic featuring various rarities, original demos, cover songs and more from Philadelphia's Pop Punkers The Wonder Years.
Информация
Посетители, находящиеся в группе Гости, не могут оставлять комментарии к данной публикации.