The Game - Califronia Republic (2012)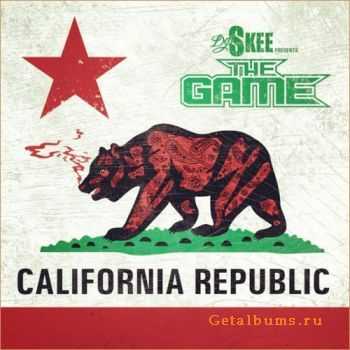 Исполнитель:
The Game
Альбом:
Califronia Republic
Год выхода: 2012
Страна: USA
Жанр: Rap/Hip-Hop
Время: 1:37:30
Качество: 320 kbps
Треклист:
01. God Speed ft. Mele.
02. Red Bottom Boss ft. Rick Ross
03. The Drill ft. Ace Hood & Meek Mill
04. Hit The J ft. Lifestyle
05. Mean Muggin ft. 2 Chainz & French Montana
06. Yonkers Freestyle Base ft. Nobody
07. Death Penalty ft. Fabolous, Eric Bellinger and Slim Thug
08. Bottles and Rockin J's (Remix) ft. Dj Khaled, Busta Rhymes, Rick Ross, Fabolous, Lil Wayne & Teyana Taylor.
09. Tonight ft. Mele
10. Greystone ft. Fat Joe, Young Chris and Sam Hook
11. Pussy Money Weed ft. Kid Red, Lifestyle and Ben J
12. Gone Ahead ft. Sam Hook
13. Now That I'm Paid ft. Rick Ross and Mele
14. Skate On Ft. Lupe Fiasco
15. When My Niggas Come Home ft. Pharrell and Snoop Dogg.
16. It Must Be Tough ft. Pharrell and Mysonne
17. She Want To Have My Baby ft. Trey Songz
18. Come Up Ft. Drake & Lifestyle
19. Cats and Dogs ft. Kobe
20. The Logo ft. Lifestyle, Cyssero and Mele
21. The Best Revenge ft. Lyfe Jennings and Denise Janae
22. They Son't Want None ft. Shyne & Pharrell
23. Bills Is Paid ft. Nipsey Hussle and Same Hook
24. Roll My Shit ft. Snoop Dogg and Pharrell
Информация
Посетители, находящиеся в группе Гости, не могут оставлять комментарии к данной публикации.