Vinnie Paz (Jedi Mind Tricks) - God Of The Serengeti (2012)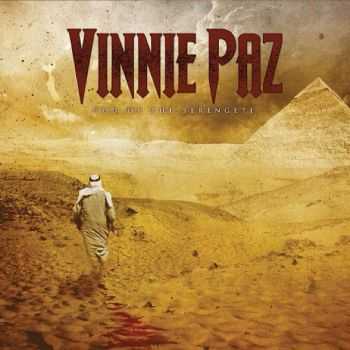 Name:
Vinnie Paz (
Jedi Mind Tricks
) - God Of The Serengeti
Genre:
Rap | Hip-Hop
Year:
2012
Label:
Enemy Soil Records
Featuring:
Apathy; Blacastan; Blaq Poet (of Screwball); Block McCloud (of Brooklyn Academy); Celph Titled; Chris Rivers (aka Baby Pun); Crypt The Warchild (of Outerspace); Esoteric; FT; Immortal Technique; Jus Allah (of Jedi Mind Tricks); King Syze (of Army Of The Pharaohs); Kool G Rap; La Coka Nostra (Danny Boy + DJ Lethal + Ill Bill + Slaine); Mobb Deep (Havoc + Prodigy); Planetary (of Outerspace); Poison Pen; Q-Unique (of Arsonists); R.A. The Rugged Man; Scarface; Smoke; Tragedy Khadafi; Whispers
Producers:
Beatnick Dee; C-Lance; DJ Lethal (of House Of Pain + La Coka Nostra); DJ Premier (of Gang Starr); Havoc (of Mobb Deep); Illinformed; JBL The Titan; Jack Of All Trades; MTK; Marco Polo; Mr. Green; Psycho Les (of Beatnuts); Stu Bangas; The Arcitype; Tony Kenyatta
Format:
mp3 | 320 kbps
Спектр
Duration:
01:09:00
Size:
161 Mb
Description:
Новый альбом!
Tracklist:
01. Shadow Of The Guillotine Feat. Q-Unique 2:45
02. Slum Chemist 3:25
03.
The Oracle
3:23
04. And Your Blood Will Blot Out The Sun Feat. ImmortalTechnique & Poison Pen 3:23
05. Last Breath Feat. Chris Rivers & Whispers 3:12
06. Crime Library Feat. Blaq Poet 2:58
07. Feign Submission (Intermission) 2:16
08. Duel To The Death Feat. Mobb Deep 3:51
09. Problem Solver Feat. Scarface 4:05
10. Battle Hymn Feat. Apathy King Syze Crypt The Warchild Jus Allah Esoteric Blacastan Celph Titled And Planetary 6:27
11. Geometry Of Business Feat. La Coka Nostra 4:12
12. Jake Lamotta 3:55
13. 7 Fires Of Prophecy Feat. Tragedy Khadafi 3:29
14.
Cheesesteaks
3:47
15. Cold Dark And Empty Feat. FT & Smoke 3:56
16. Razor Gloves Feat. R.A. The Rugged Man 3:50
17. Wolves Amongst The Sheep Feat. Kool G. Rap & Block Mcloud 3:33
18. You Can't Be Neutral On A Moving Train 7:28
Информация
Посетители, находящиеся в группе Гости, не могут оставлять комментарии к данной публикации.