Lil Wayne - The Drought Is Over 7 (2014)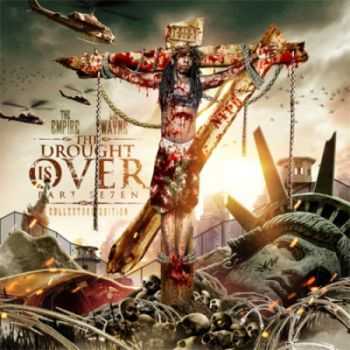 Исполнитель|Artist:
Lil Wayne
Альбом|Album:
The Drought Is Over 7
Жанр|Genre:
Rap/Hip-Hop
Страна|Country:
USA
Год издания|Year Of Release:
2014
Битрейт аудио|Quality:
192-320 kbps
Размер|Size:
135 мб
Треклист|Tracklist:
1.Guess Who's Back (Freestyle)
2.'Til I Met You (Featuring Nikki)
3.Staring At The World
4.Moment
5.Respect My Hustle (Featuring Nikki and Reel)
6.We Hustle (LOST VERSE)
7.Two Words (Freestyle) (Featuring Dizzy)
8.1998 UNRELEASED CASH MONEY SESSION (Featuring Juvenile, B.G. and Birdman)
9.Wayne's Takeover 3
10.Pimp Is Here (Featuring Dizzy)
11.Bang Bang (Featuring Dizzy)
12.Cannon (LOST VERSE) (Featuring T.I. and Freeway)
13.Always Strapped (Original Beat) (Featuring Birdman)
14.Silence (Featuring Mack Maine)
15.Tipsy (Freestyle)
16.My Nigga (Remix) (Featuring Rich Homie Quan)
17.Mariah (Featuring Freeway and Truth Hurts)
18.Senilie (Featuring Tyga and Nicki Minaj)
19.We Alright (Featuring Euro and Birdman)
20.Drake Speaks/Hunna Bricks (CARTER 5 SNIPPET)
21.BONUS: PARTYNEXTDOOR and Wael - In The Morning (Freestyle)
Информация
Посетители, находящиеся в группе Гости, не могут оставлять комментарии к данной публикации.