Hermitude - Dark Night Sweet Light (2015)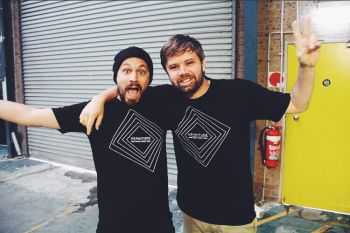 On May 15th, Hermitude, the award-winning duo based in Sydney, Australia will release Dark Night Sweet Light (via Nettwerk Records). Earlier this year, the band shared a brand new track, "Through The Roof," a lively new single that begins with a rewired Mariachi section sounding the horns before ascending into a powerful synth riff set to swinging drums. Out now, the band releases a six-song remix EP, featuring massive interpretations from HWLS, Sable, AWE, Kito & Reijo and Kilter.
Tracklist:
1.Hijinx
2. Through the Roof (feat. Young Tapz)
3. Ukiyo
4. Searchlight (feat. Yeo)
5. Bermuda Bay
6. Hazy Love (feat. Chloe Kaul)
7. The Buzz (feat. Mataya & Young Tapz)
8. Metropolis
9. Midnight Terrain
10. Shift
11. Searchlight Reprise (feat. Yeo)
зиппишара
турбобит
Информация
Посетители, находящиеся в группе Гости, не могут оставлять комментарии к данной публикации.