Dreabb - Un Altro Livello (2014)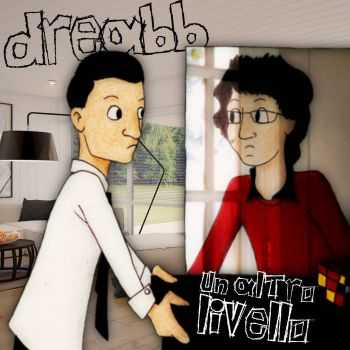 This mini-album is the result of an experience, a way of life that I started last year.
It all started in May 2013: after years of misunderstandings, disappointments and fears I had come to have an internal crisis that threatened to turn into depression at any moment (and where the music seemed to be the only way out) . In the darkness I opened it a crack of light, a new energy, something to believe in.
After a long period of reflection in the summer, arrived at the end of September things began to change in earnest: I began to look at the world around me with different eyes, to have some awareness ... I began to live. The fears that I had brought with me from childhood began to slipping him, looked at the reality. I learned to accept myself for who I was.
Tracklist:
1.E.L.I.O. 04:28
2.Cocktail Musicale (feat. Arnese) 05:00
3.Fino alla Fine 04:36
4.Perso nella Mente (feat. Cristiano De Vita) 06:18
5.Paura (feat. L'Esiliato) 04:37
6.Nella Mia Essenza 04:41
7.Cyberspazio (feat. Grit Collision) 08:16
русфолдер
турбобит
бендкэмп
Download Dreabb Fino alla Fine for free
from pleer.com
Информация
Посетители, находящиеся в группе Гости, не могут оставлять комментарии к данной публикации.