VA - The Old Grey Whistle Test - 40th Aniversery Album (6 Jun 2011)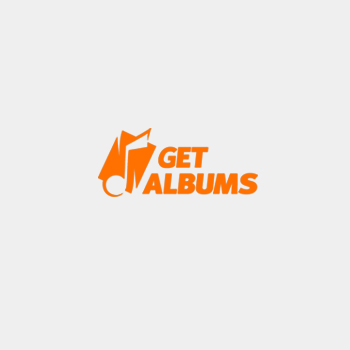 Исполнитель:
VA
Альбом:
The Old Grey Whistle Test - 40th Aniversery Album
Год выхода: 6 Jun 2011
Страна: WMTV
Жанр: Rock
Время: 230:02 Min
Качество: 320 kbps
Размер: 552 Mb
CD1
1. Led Zeppelin- Trampled Under Foot
2. The Who- Baba O'Riley
3. Free- My Brother Jake
4. Thin Lizzy- Whiskey In The Jar
5. Rod Stewart-The Killing Of Georgie (pt 1 & 2)
6. David Bowie-Oh! You Pretty Things
7. Roxy Music- Do The Strand
8. Bread / Take It With You
9. Randy Newman- Short People
10. James Taylor- Fire Or Rain
11. Stealers Wheel- Stuck In The Middle With You
12. Bad Company- Feel Like Makin' Love
13. The Doobie Brothers- Listen To The Music
14. Focus- Hocus Pocus
15. ZZ Top- Cheap Sunglasses
16. The Allman Brothers Band- Jessica
17. The Cars –Just What I Needed
18. Talking Heads- Psycho Killer
CD2
1. Elton John- Tiny Dancer
2. Bob Dylan- Hurricane
3. Eric Clapton- Let It Grow
4. Fleetwood Mac- Go Your Own Way
5. Lynyrd Skynyrd- Free Bird
6. America- Ventura Highway
7. Foreigner- Cold As Ice
8. Chicago- 25 or 6 to 4
9. Robert Plant-Burning Down One Side
10. Moody Blues- I'm Just A Singer (In A Rock & Roll Band)
11. Yes- Owner Of A Lonely Heart
12. Steppenwolf- Born To Be Wild
13. Golden Earring-Radar Love
14. John Martyn-Solid Air
15. Jim Croce- I Have To Say It In A Song
16. Don Mclean- American Pie
17. New York Dolls- Personality Crisis
18. Blondie- One Way Or Another
CD3 – Live Disc
1. John Lennon-Stand By Me
2. Alice Cooper- Under My Wheels
3. Sniff 'n' The Tears- Driver Seat
4. Simple Minds- Life In A Day
5. Magazine- Give Me Everything
6. Altered Images- A Day's Wait
7. Aztec Camera- Walk Out To Winter
8. Tom Waits-Small Change
9. Sad Cafe- Hungry Eyes
10. Joan Armatrading- love & Affection
11. Janis Ian- Stars
12. Robert Wyatt-Shipbuilding
13. Ralph McTell- Sweet Mystery
14. Little Feat- Rock & Roll Doctor
15. Atlanta Rhythm Section-So Into You
16. Chris Rea- Guitar Street
17. Iggy Pop- I Wanna Be Your Dog
18. Ramones- Rock & Roll High School/ Rock & Roll Radio
The Old Grey Whistle Test (usually abbreviated to Whistle Test or OGWT) was an influential BBC2 television music show that ran from 1971 to 1987. It took over the BBC2 late night slot from "Disco Two", which had been running since January 1970, while continuing to feature non-chart music. According to presenter Bob Harris, the programme derived its name from a Tin Pan Alley phrase from years before. When they got the first pressing of a record they would play it to people they called the old greys—doormen in grey suits. The songs they could remember and whistle, having heard it just once or twice, had passed the old grey whistle test.
To celebrate the 40th anniversary of The Old Grey Whistle Test, Bob Harris has compiled a 3-CD set which released on Rhino on 6th June 2011. The first two CDs feature classic rock acts from the OGWT era including Elton John, Eric Clapton, The Who, Bob Dylan and Led Zeppelin, as well as new wave acts such as Blondie, The Ramones and Talking Heads. The third CD features live tracks recorded especially for the show which are drawn from the whole 16 years of the series and includes the likes of John Lennon, Alice Cooper, Tom Waits, Robert Wyatt and Ralph McTell. In the run-up to the 40th anniversary of the TV show in September, there will be a major BBC Radio 2 series presented by Bob Harris starting in August; highlights of which will be filmed and there are plans for an OGWT live show at Hammersmith Apollo.
Информация
Посетители, находящиеся в группе Гости, не могут оставлять комментарии к данной публикации.