The Big Cats - The Ancient Art Of Leaving: High & Low (2011)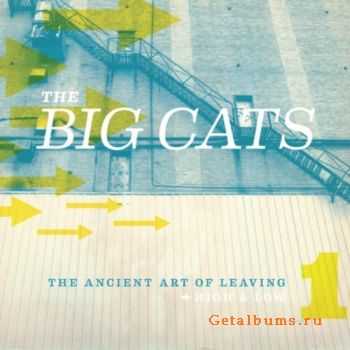 Artist
: The Big Cats
Title Of Album
: The Ancient Art Of Leaving: High & Low
Year Of Release
: 13-12-2011
Label
: Max Recordings
Genre
: Rock
Format
: mp3
Quality
: V0 Kbps
Total Time
: 42:51 min
Total Size
: 77.1 MB
Tracklist:
1. Note To Successor 3:23
2. Address To Address 2:26
3. Interviewer Interviewed 4:18
4. Hand In Hand 2:57
5. King Of Brief 4:21
6. Unreliable Witness 2:35
7. Tears In The Parking Lot 3:05
8. That Shaky Feeling 2:37
9. Natural Light 4:08
10. Orchard Burns 3:00
11. Back To The City 4:18
12. High & Low 3:01
13. Cannot Be 2:42
The Big Cats return after a four year hiatus with the first half of a two album, twenty-five song project titled The Ancient Art Of Leaving. The band continues to fine tune it's melodic touches while spending considerable effort discovering new territory. Most noteworthy, they've reclaimed pieces of their shared history spent in Little Rock playing punk rock and put it into the mix. The combination is genuinely thrilling. Maybe it is possible to age gracefully [and with spirit intact] in the digital age.
Информация
Посетители, находящиеся в группе Гости, не могут оставлять комментарии к данной публикации.