Motorpsycho - Still Life With Eggplant (2013)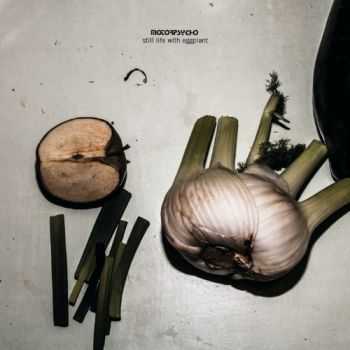 Artist
: Motorpsycho
Title Of Album
: Still Life With Eggplant
Year Of Release
: 2013
Label
: Rune Grammofon
Genre
: Rock
Quality
: V0 Kbps
Total Time
: 45:04 min
Total Size
: 80.4 MB
Tracklist:
01. Hell, Part 1-3 09:47
02. August 04:53
03. Barleycorn (Let It Come,Let It Be) 07:19
04. Ratcatcher 17:10
05. The Afterglow 05:57
Motorpsycho's previous album, 'The Death Defying Unicorn', a collaboration with Ståle Storløkken, was an ambitious and prestigeous work that took up a good three years from initiation up until the two sold out concerts at the Oslo opera house late last year featuring a 24 piece orchestra. So how do you follow up such an artistically and commercially successful venture? First of all by just being Motorpsycho, a band that for close to 25 years have done whatever they want to without considering trends, career moves or expectations. For 'Still Life With Eggplant' they assembled some 20 songs of what Bent Sæther calls 'other music', simply songs from the last three years that didn't suit the Unicorn but refused to be ignored. In October the band entered Brygga Studio in Trondheim for the first time in many, many moons, this being the studio where they recorded a few of their first albums ('Soothe', 'Demon Box' and 'Timothy's Monster') some twenty years ago - the vibes were good, and the music happened like it was supposed to. As this was the first time in quite a while that the band recorded stand-alone songs - as opposed to pieces connected by a concept or a narrative - it felt quite odd working in this way again, but it was also a refreshing approach that highlighted other aspects of their work that perhaps had been ignored over the last few years. In the end, it still very much felt like Motorpsycho music, albeit with a twist: for three days of the two-week session, the core trio was augumented by guitarist Reine Fiske. Best known for his work in Swedish psych-combos Dungen and The Amazing, Reine is an old acquaintance of the band, and his recent exploits with Ståle Storløkken's Elephant9 made the pairing seem like a potentially interesting one for Motorpsycho as well. It's always good to have a wild card and someone from the outside to mirror your work, and the fruits of Reine's involvement, as presented on this album, speak for themselves: his fingerpicking dexterity on the acoustic guitar provides both 'Barleycorn' and the old Love chestnut 'August' with a solid organic bed for the musical escapades of the other three, and on 'The Afterglow' his tasteful guitar shadings and mellotron work adds immensely to the mood of the song. But it's on 'Ratcatcher' his talents shine the best: he slips right in there, and proceeds to glue Snah's lead guitar and Bent's 'lead bass' together in a different way than we've heard before, adding light and shade and splashes of colour to the musical repartee, but never getting in the way or hogging center stage in an unwelcome fashion. It's the work of a musician with huge ears and an uncanny musical insight.
Информация
Посетители, находящиеся в группе Гости, не могут оставлять комментарии к данной публикации.