Galahad - Year Zero (2002) [10th Anniversary Expanded Ed. 2012]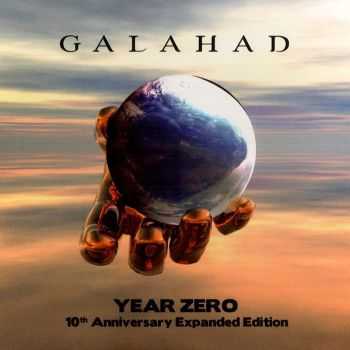 Galahad - Year Zero (2002) [10th Anniversary Expanded Ed. 2012, 2CD]
FLAC: IMAGE+CUE+LOG | 741.94 MB | MP3 CBR 320 kbps | 310.79 MB | SCANS | 88.6 MB | Time: 55:56+52:38
Genre: Progressive Rock, Neo-Prog | Label: Galahad/Avalon Records/Oskar | Cat.#: OSKAR 1055 2CD
В этом издании, в отличие от первого-упрощённого (Avalon Records), здесь другой звук.
"Year Zero" is a well crafted album although very much in the vein of their earlier work does add the fresh mellotron of Dean Baker. "Year Zero" is an exceptionally well recorded album with the mixing, the mastering sounding incredible... likely GALAHAD's best sounding album yet. As usual GALAHAD deliver an album although very much rooted in the classic prog vein draw on modern modal aspects. John Wetton (ASIA - KING CRIMSON) guests on this album and mixes very well against Stu Nicholson's angelic vocals.
Excellent addition to any prog rock music collection

..A really rather good review of YEAR ZEROGalahad - Year Zero
Dorset prog band Galahad has been around for a fair few years and has a loyal fan base. In the eighties and nineties it was, perhaps, only to be expected that they fitted neatly into the UK neo-prog scene. Now I know that many people baulk at the term 'neo-prog' (and some, unfairly, at the music it represents) but I use it not in any derisory way as a description that most will understand.
That said, with Year Zero Galahad have largely thrown off the 'neo' mantle to open up a novel mix of rock, prog, experimental, even a touch of metal and a lot more besides. I was almost tempted to use their well-drafted press release in place of my review as it is tells it like it is, something I'm struggling to do.
Due for official release on 23rd September 2002 (but available for pre-order from the Galahad website – link at foot) Galahad claims the album to be one long changing and evolving piece of music, one that runs to just over 56 minutes, a claim I have no intention of refuting. However, 15 tracks or sections are listed which denote the more obvious changes in direction of this masterpiece. There, I've said it now! Masterpiece. The sections flow effortlessly so much so I thought I was on track five when in fact I had reached track 12. Time just flies when you're enjoying yourself.
The CD leaflet, a folding affair as against a booklet, provides three sides of printed lyrics yet whilst Stu Nicholson's dulcet tones can be clearly heard on the album, the overall effect is that of an instrumental works which goes to show how good the arrangements are.
On my very first listen my thoughts were that this was an album Porcupine Tree would be proud of. The experimental sounds of Faust, the relaxation of Pink Floyd, the melodic but very heavy style of Black Sabbath, the classical arrangements of Camel and the out and out prog of YES are all there in a Galahad way with a splash of jazz, dance and choral for good measure. The performance, which to the credit of the band sounds effortless, is further enhanced with the help of many guest musicians including John Wetton (vocals) and Sarah Quilter (flute, sax, clarinet, vocals) who can be found in the credits of other Galahad recordings – surely she must become a full time member of the band one of these days?
I could tell you about Roy Keyworth's humorous spoken (Terry Thomas? Leslie Phillips? Austin Powers?) 'ding dong' and (I'm assuming it's still Roy speaking) in a high voice 'this is the prog centre of the universe' etc. that appears just a few seconds after the album apparently ends in a similar way to the end of Tull's Minstrel In The Gallery, but I won't. I could also mention the use of Mellotron, mini moog, sustained bass pedals, but I won't do that either. So it would be unfair to comment on the clever bass and percussion arrangements.
Rest assured Year Zero is one album that should grace all serious prog collections (and even the ones that haven't reached the serious stage).
Jem Jedrzejewski
Hairless Heart Herald
Galahad - News
Galahad
Wikipedia
Prog Archives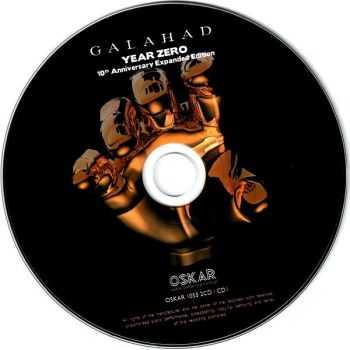 YEAR ZERO - studio album
1. Year Zeroverture (4:45)
2. Belt Up (3:47)
3. Ever The Optimist (3:43)
4. The Charlotte Suite (1:06)
5. Haunted (4:21)
6. Democracy (9:52)
7. Baroque And Roll Dementia (2:26)
8. A Deeper Understanding? (3:51)
9. The Jazz Suite (1:42)
10. Take A Deep Breath And Hold On Tight (1:35)
11. Hindsight 1 - Piano And Clarinet (2:14)
12. Hindsight 2 - A Very Clever Guy Indeed (5:40)
13. The September Suite (3:45)
14. World Watching (2:25)
15. Deceptive Vistas/Postscript - Perspective (4:44)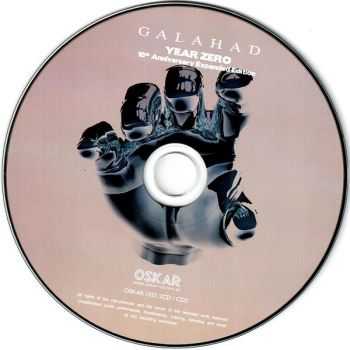 MR KYPS - live on 19 October 2002
1. Year Zero Parts I-IV (13:33)
2. Year Zero Part V (4:28)
3. Year Zero Parts VI-X (14:59)
4. Year Zero Parts XIii-XIV (10:57)
5. Richelieu's Prayer (8:41)
Produced by Galahad
Co-Produced by Jamie 'Jason' King
THE BAND
:
Roy Keyworth - Electric and acoustic guitars, bass guitar on "Democracy", noisy effects and Ding Dong
Stuart Nicholson - Most of the main singing, lots of background singing, ethereal choiry stuff, all the words and a teeny weenie amount of keyboard mayhem
Spencer Luckman - Drums and all manner of strange percussive interludes
Dean Baker - Steam Driven Mellotron, an old but perfectly formed Fender Rhodes Piano, not too wobbly Mini Moog, Taurus bass pedals, assorted modern digital synthesizers and rack mounted trickery, sampling, programming
Neil Pepper - Bass guitar
Lord Lucan - Impression
Introducing some very special guests:
Cantori featuring Jonathan Prentice - baritone & tenor voices, Lorraine Rowan and Nicki Clewlow - soprano & alto voices
John Wetton - vocals and back up vocals
Sarah Quilter - flute, saxophone, clarinet and vocals
Rob Booth - trumpet
Sabino Andreotti, Wai Lim Kai, Yun Hwa Son - various atmospheric voices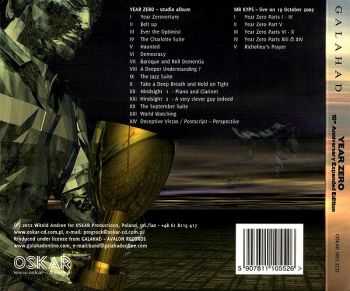 Many thanks to the original uploader: Andar
*********
LOSSLESS
CD1
Uploaded
|
Turbobit
|
Rusfolder
CD2
Uploaded
|
Turbobit
|
Rusfolder
********
MP3
CD1
Uploaded
|
Turbobit
|
Rusfolder
CD2
Uploaded
|
Turbobit
|
Rusfolder
********
SCANS
Uploaded
|
Turbobit
|
Rusfolder
Все ссылки на музыку, размещенные выше, представлены исключительно для ознакомительного прослушивания и расположены не на нашем сервере. Все файлы лежат на сторонних серверах, к которым сайт не имеет никакого отношения. Наш сайт является лишь блогом, на котором пользователи выкладывают ссылки на эти файлы, которые доступны публично. После прослушивания Вы обязаны удалить скачанные файлы и приобрести легальную копию.
Информация
Посетители, находящиеся в группе Гости, не могут оставлять комментарии к данной публикации.