Gosta Berlings Saga - Glue Works (2011)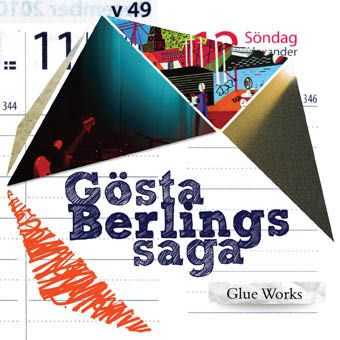 Исполнитель:
Gosta Berlings Saga
Альбом:
Glue Works
Год выхода: 2011
Страна: Sweden
Жанр: Progressive Rock / Fusion
Время: 46:05 min
Качество: Lossless / FLAC (log + cue)
Размер: 300 mb
Треклист:
Tracks:
1. 354. 5:54
2. Icosahedron. 3:12
3. Island. 12:58
4. Gliese 581g. 5:53
5. Waves. 2:55
6. Geosignal. 2:22
7. Soterargartan 1. 12:51
Total Time: 46:05
Musicians:
Einar Baldursson: guitars
David Lundberg: keyboards
Alexander Skepp: drums and percussion
Gabriel Hermansson: bass
Additional musicians:
Mattias Olsson: additional hidden and lost sounds
Fredrik Carlzon: French horn, trumpet
Cecilia Linne: cello
Leo Svensson: musical saw
Ulf Akerstedt: bass tuba, bass trumpet, contrabass trumpet, bass harmonica
Album Review:
GOSTA BERLINGS SAGA are back with their special blend of Swedish instrumental Prog. Once again ANGLAGARD's Mattias Olsson is back to help with additional sounds as well as producing,recording and mixing this baby. All I had to see was that David Lundberg was once again playing Fender Rhodes and mellotron to know this would be good. Like the last one we get a Post-Rock flavour at times but I will say right off the bat that the last one is a better album than this one. Still I definitely rate this better than the debut and a solid 4 stars.
"354" opens with guitar as a beat then the Fender Rhodes join in. I like the prominant bass as well. A spacey almost theremin-like sound takes over at 4 minutes and when it stops this sounds amazing. Quite intense. "Icosahedron" kicks in fuller just before a minute as the guitar is picked over top. It settles 2 1/2 minutes in to the end.
"Island" opens with cello and that theremin-like sound again.The drums kick in before 2 minutes.The guitar comes to the spotlight before 4 1/2 minutes as this song just keeps getting better. "Gliese 581G" has a Post-Rock flavour to start.The guitar kicks in at 4 minutes to the end. "Waves" is a short tune with a heavy beat and mellotron.
"Geosignal" has some harmonica, horns, piano, guitar and atmosphere. It blends into "Sorterargatan I" where a full sound kicks in quickly. Almost a Zeuhl-like rhythm especially with that growly bass sound after 1 1/2 minutes as the guitar plays over top. A calm follows with mellotron. It's building then that Zeuhl-like bass returns after 4 1/2 minutes. A calm a minute later then it starts to build 7 1/2 minutes in. Cello 9 minutes in then mellotron before 10 1/2 minutes.
"Glue Works" is an excellent follow-up to the masterpiece that was "Detta Har Hant".
/by Mellotron Storm / progarchives.com/
Информация
Посетители, находящиеся в группе Гости, не могут оставлять комментарии к данной публикации.