Buckethead - Forgotten Library (2013)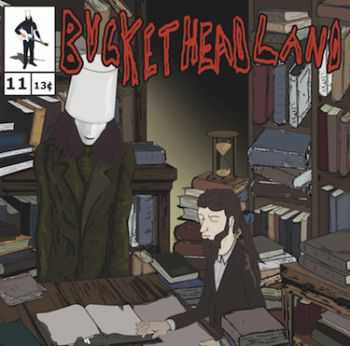 Artist
: Buckethead
Title Of Album
: Forgotten Library
Year Of Release
: 2013
Label
: Buckethead Pikes
Genre
: Experimental, Prog Rock
Quality
: FLAC
Total Time
: 31:21 min
Total Size
: 196 MB
Tracklist:
01. Disintergration (5:00)
02. Corpse Be Animated (3:44)
03. Faded From View (8:49)
04. Yellowed Pages (1:44)
05. Beginning Putrification (6:10)
06. Decay (4:30)
07. Forgotten Library (1:29)
Forgotten Library or also known as Pike 11 is the forty-first studio album by guitarist Buckethead, and the eleventh installment of the Buckethead Pikes Series. The album was part of a series of thirteen pike albums that were released in close succession from one another during the first half of 2013.
The album was announced on March 27 as a limited edition, untitled album with hand drawn covers and signed by Buckethead himself. The album was released on April 9 and a download only version was released on June 4.
Информация
Посетители, находящиеся в группе Гости, не могут оставлять комментарии к данной публикации.